Zoo announces death of beloved 15-year-old rhinoceros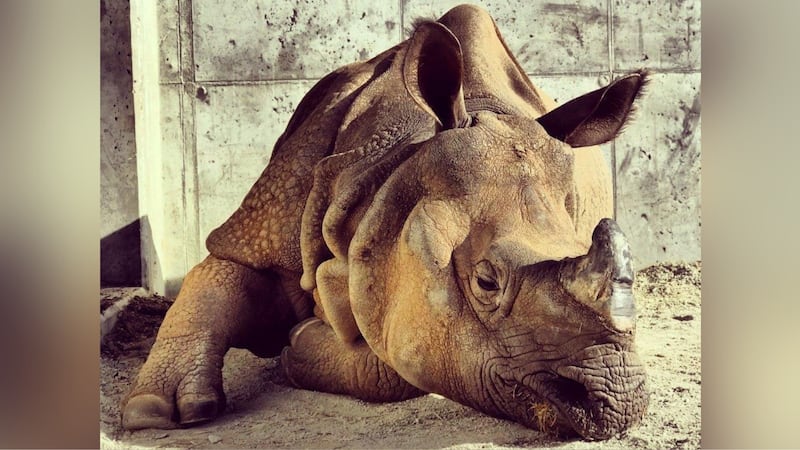 Published: Apr. 1, 2023 at 12:57 PM CDT
OMAHA, Neb. (WOWT/Gray News) - A Nebraska zoo says its team had to say goodbye to one of its beloved rhinos this week.
According to the Omaha Henry Doorly Zoo and Aquarium, a 15-year-old rhinoceros named Jontu has died following complications with an illness.
Zoo officials said Jontu had to be euthanized after his condition deteriorated over weeks of veterinary care for a gastrointestinal illness. During his care, Jontu was diagnosed with an inoperable partial intestinal obstruction.
The 15-year-old rhino had been with the Omaha Zoo since 2011 and lived in the Asian Highlands exhibit.
"After spending most of his life in Omaha, Jontu was an incredible representative of greater one-horned rhinos," said Dan Cassidy, vice president of the zoo's animal management. "He will be greatly missed."
Zookeepers said Jontu was known for being calm and gentle.
"He was the best boy … ever," said Jami Ruether, rhino senior keeper at the zoo. "I will miss his hello snorts, giving him mud baths in the winter and just overall. Jontu was a favorite. He will be deeply missed."
Jontu's legacy will live on at the Omaha Zoo through his son named Marshall. He also has a daughter named Joona who currently lives at the Denver Zoo.
The zoo reports that greater one-horned rhinos remain on the list of vulnerable species.
Copyright 2023 WOWT via Gray Media Group, Inc. All rights reserved.