PICTURES: Northern lights in southeastern Minnesota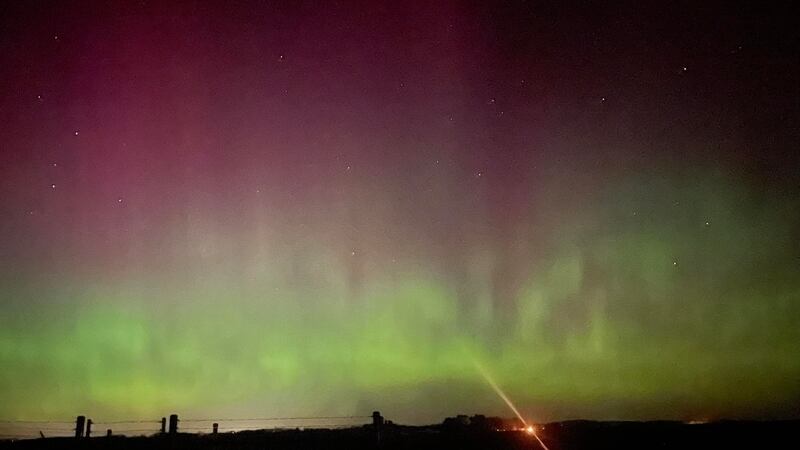 Published: Mar. 23, 2023 at 11:42 PM CDT
ROCHESTER, Minn. (KTTC) – Aurora borealis, or the northern lights, are typically only visible closer to the Arctic Circle, but Thursday night they had different plans. It was in the forecast and many KTTC viewers were able to snap a picture or two of the night sky's beautiful colors.
Thank you to everyone who sent us photos. If you would like to send us photos please submit them here. Here are some of the ones we have received so far.
There are so many sightings of the northern lights. Check out this picture from New Ulm, Minnesota courtesy of our sister station KEYC.
Copyright 2023 KTTC. All rights reserved.