Wisconsin Assembly approves tougher felony riot penalties
Anyone who encourages a riot or participates in violence during a riot would face felony charges under a bill Wisconsin's Assembly has approved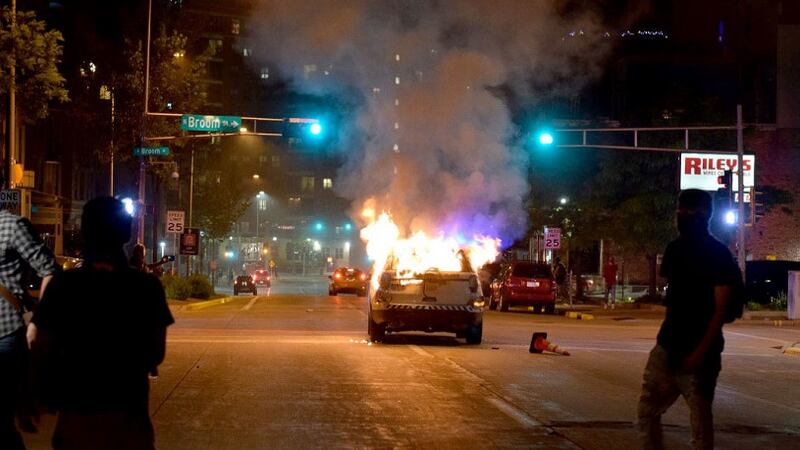 Published: Mar. 22, 2023 at 8:35 AM CDT
|
Updated: Mar. 22, 2023 at 4:48 PM CDT
MADISON, Wis. (AP) — Anyone who encourages a riot or engages in violence during a riot would face felony charges under a bill Wisconsin's Assembly approved Wednesday.
The Republican-backed measure would make urging, promoting or organizing a riot a felony punishable by up to three years and six months in prison. Engaging in violence during a riot would a felony with up to six years in prison.
The bill defines a riot as a disturbance involving violence that's part of a gathering of at least three people. The act of violence must have a clear and present danger of property damage or personal injury.
The Assembly passed the bill on a 62-35 vote. The measure now goes to the Senate. However, its prospects look dim. Democratic Gov. Tony Evers vetoed a similar bill last year that would have made attending a riot a misdemeanor with up to nine months' jail, and participating in a riot that causes property damage or injuries would have been a felony with up to three years and six months in prison.
Evers said in his veto message that it's already a crime to refuse police orders to withdraw from an unlawful assembly, and that the bill could infringe on free speech rights.
Republicans introduced the bill after protesters burned swaths of downtown Kenosha, Wisconsin, and damaged statues during demonstrations against police brutality in 2020.