Lingering snow showers tonight; Additional precip chances later this week
Published: Mar. 12, 2023 at 6:24 PM CDT
ROCHESTER, Minn. (KTTC) – We continue to see light snow showers around the area Sunday as our latest winter system moves off to the east. Lingering flurries and isolated light snow are still possible through the evening before wrapping up after Midnight. Slick roads are possible around the region, so use extra caution out on the roads tonight. Winds will be breezy out of the west at 15-20 mph with overnight temperatures in the upper teens to low 20s.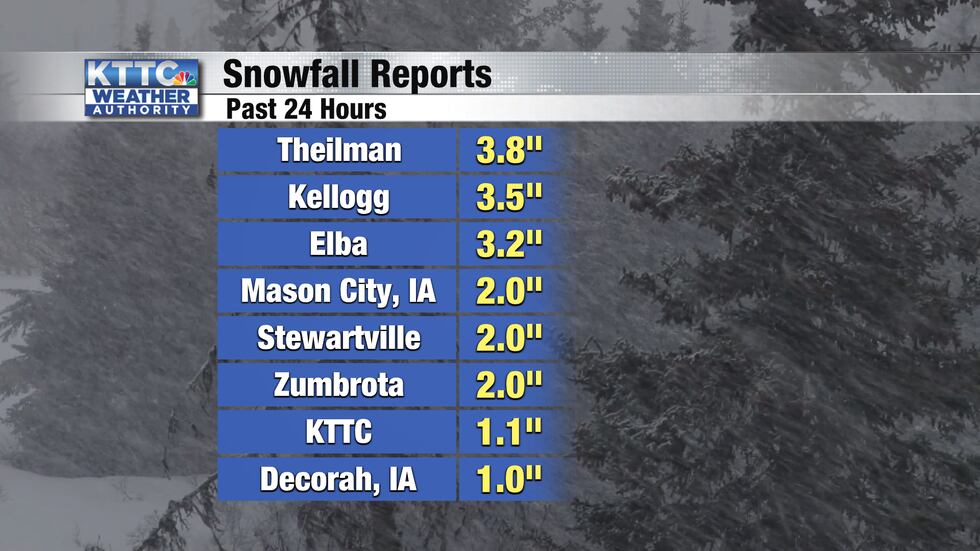 So far, snowfall amounts have ranged from 1″ to 4″, with the highest accumulations falling in Wabasha County. Minor amounts are possible this evening and will remain under 1″.
Quieter weather settles in for the first half of the work week. Temperatures will be seasonably cool Monday and Tuesday with highs in the mid to upper 20s. Mostly cloudy skies will continue into Monday with periods of sunshine expected Tuesday.
One more dry and pleasant day is on tap for Wednesday with temperatures briefly warming into the upper 30s and low 40s. Winds are expected to be strong out of the south at 15-25 mph and gust near 35 mph.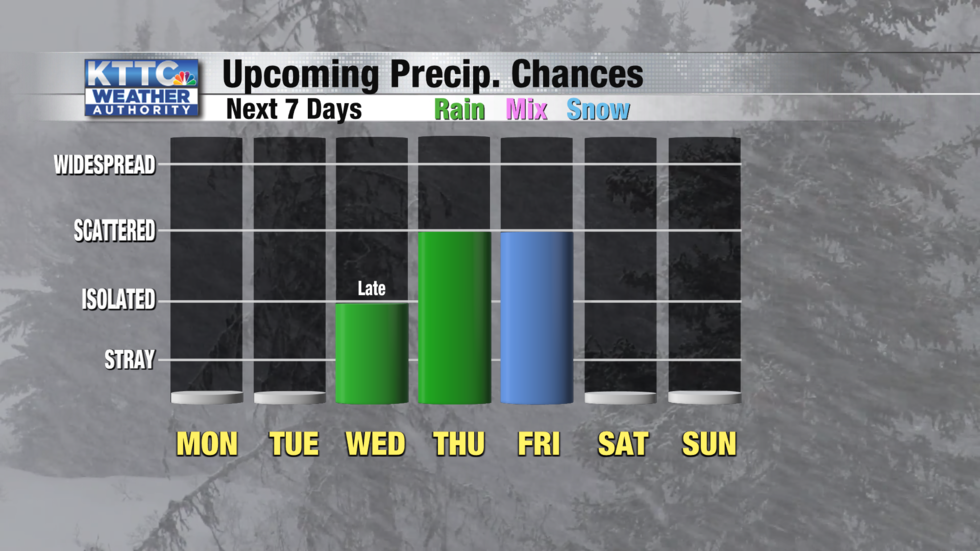 Precipitation chances increase as we head into the late week, as we track our next potential weather-maker. With mild temperatures in the upper 30s and low 40s, rain is expected to be the main precipitation type of Thursday before changing over to all snow on Friday as temperatures drop into the upper 20s. It's too early to determine the exact rain and snow amounts as the storm track could still shift. If you have any late-week travel plans, keep an eye on the forecast over the coming days.
Conditions are expected to become more quiet for the weekend with seasonably cool temperatures in the mid to upper 20s and mostly cloudy to partly sunny skies.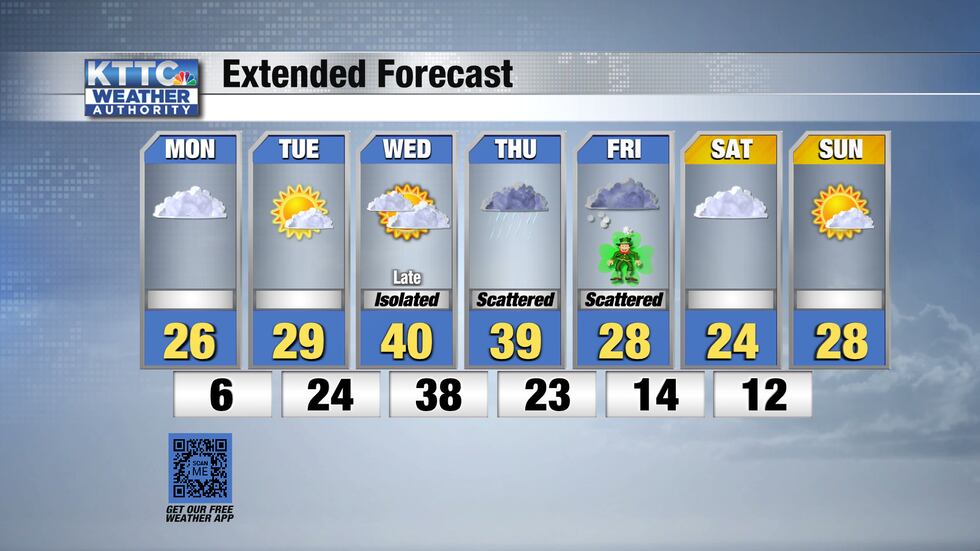 Copyright 2023 KTTC. All rights reserved.