City of Rochester hosts delegation from Xianyang, China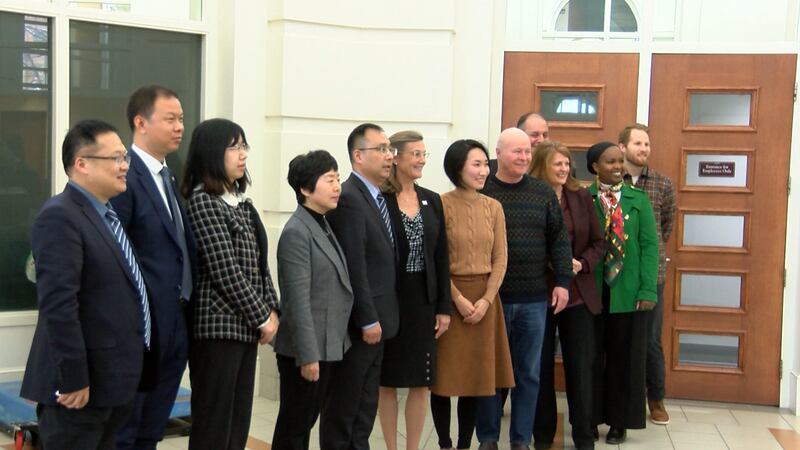 Published: Mar. 10, 2023 at 6:04 PM CST
ROCHESTER, Minn. (KTTC) – Rochester city leaders hosted a delegation with members of one of their sister cities in Xianyang, China on Friday.
Members of the delegation at Friday's visit included leaders from the China Council for Promotion of International Trade, Shaanxi Provincial People's Association for Friendship with Foreign Countries and the Foreign Affairs Office of Xianyang City.
The year 2022 marked the 40th anniversary of the relationship between the Shaanxi Province and the state of Minnesota.
The purpose of Friday's visit was to enhance mutual understanding and friendship between the two groups and promote practical cooperation in various fields including education and medicine.
After the visit with the delegation, we spoke with Rochester Mayor Kim Norton who highlighted the importance of Rochester's five different sister cities, with Rochester being such an intercultural city.
"We have an international city, sometimes I don't think we recognize it enough. And these sister city exchanges are really a way to recognize that and to help us build our competence as an intercultural city."
Copyright 2023 KTTC. All rights reserved.