Rochester Police Department shares 2022 annual report
Published: Mar. 2, 2023 at 2:39 PM CST
ROCHESTER, Minn. (KTTC) – Rochester Police Department (RPD) shared its 2022 Annual Report Thursday.
The 2022 Annual Report briefly summarized RPD's experience in public safety throughout the year with notable activity from the Department's four divisions: Patrol, Investigations, Services and Community Services.
The report also provides key data, such as crime counts.
"In 2022, we responded to more than 57,000 calls for service, always striving to demonstrate our core values of service, respect, compassion, integrity and innovation. We look forward to serving you in the year ahead as we work to be a premier law enforcement agency and set the highest level of standards in the county, state and country."
Over the course of the year, officers responded to 57,591 calls for service. That is slightly higher than the 56,376 calls for service in 2021.
Below are the crime count numbers for the last four years.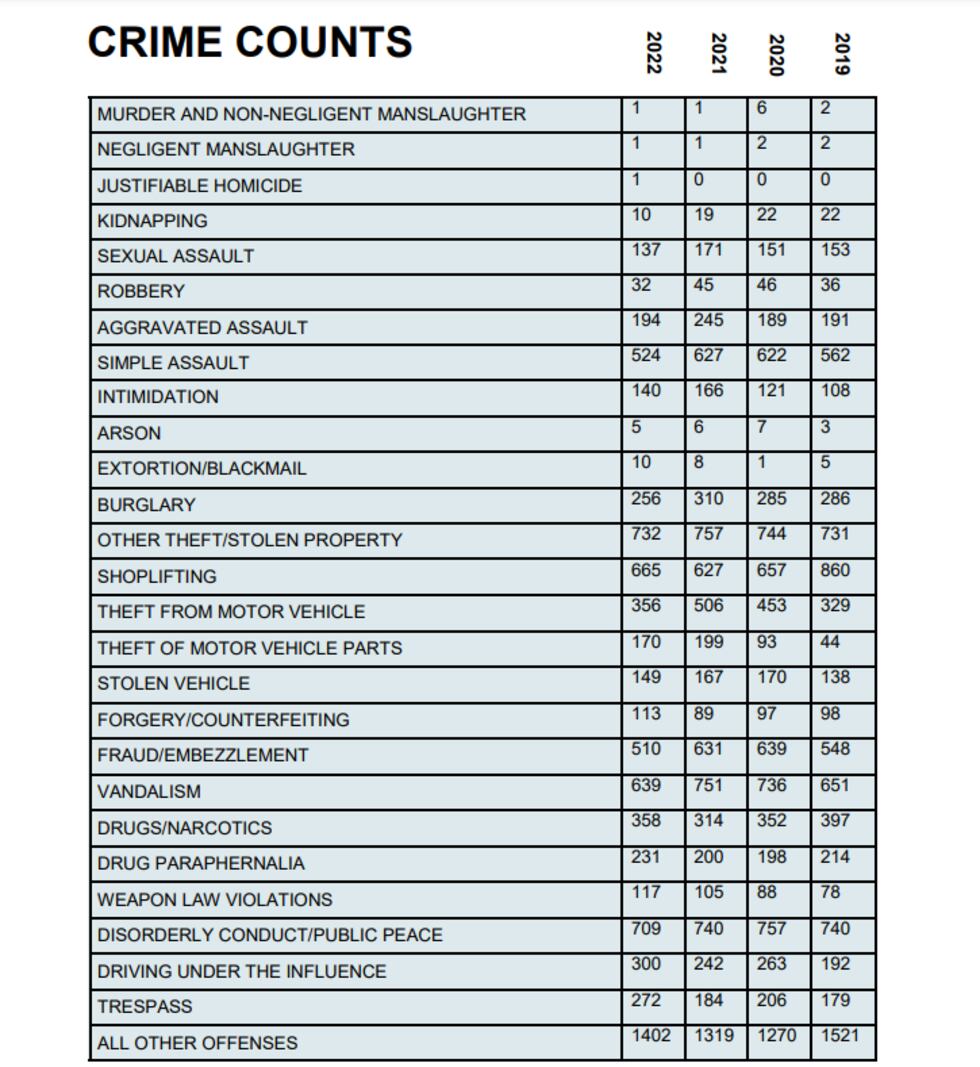 According to the report, person in crisis calls, calls often involving individuals experiencing a mental health emergency, continued to rise. Officers responded to 1,692 person in crisis calls, an increase of 8% from 2021.
Drug overdoses jumped 29% from 2021 to 2022. Officers responded to 120 drug overdoses, including 22 overdose deaths. They administered Narcan, a life-saving medication that can quickly reverse an overdose by blocking the effects of opioids, 49 times.
Officers used Automated External Defibrillators (AEDs) on people experiencing sudden cardiac arrest 19 times in 2022.
In 2022, the Investigations team was assigned 2,453 cases, a 19% increase from 2021.
RPD also created the Violence Interruption Priorities group in early 2022 where members of all divisions of the police department work together in a proactive and aggressive strategic response. In 2022, the Violence Interruption Priorities seized 55 guns, 6 cars and $60,996. It also seized a number of different narcotics including more than 39,000 fentanyl pills. Below are the seizure numbers.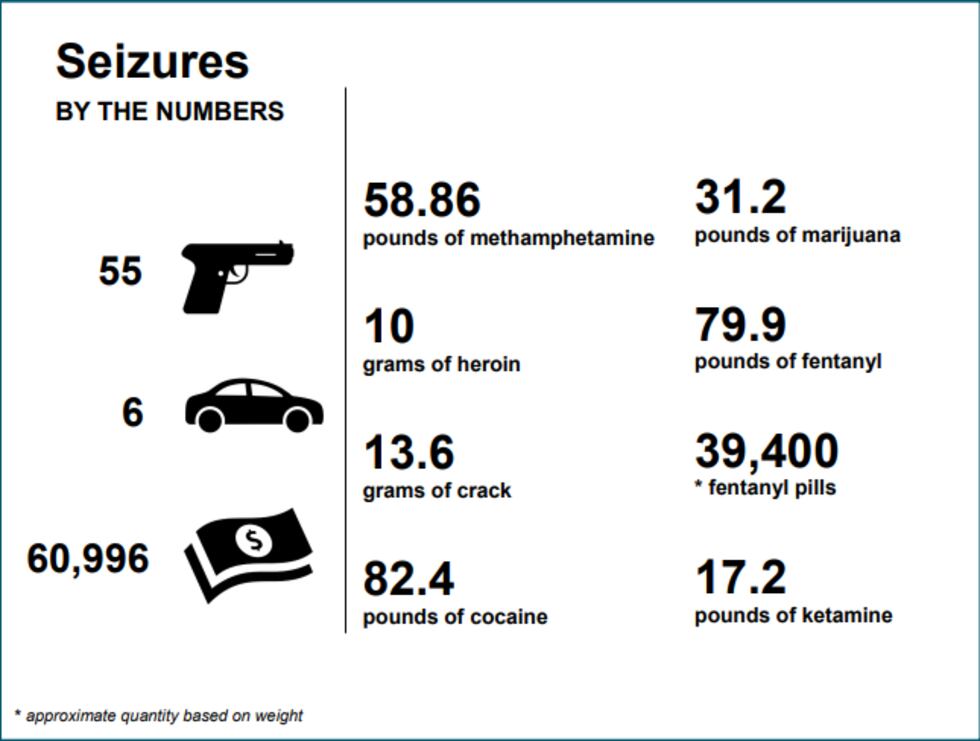 The report also stated that RPD hired 16 new officers, nearly half of them were women and people of color.
Find the full 2022 Annual Report here.
Copyright 2023 KTTC. All rights reserved.