Gophers men's hockey team coming to play in Rochester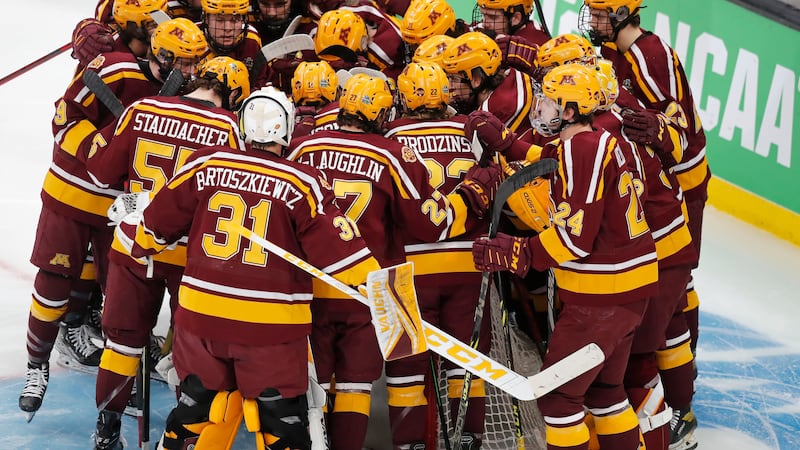 Published: Mar. 2, 2023 at 2:52 PM CST
ROCHESTER, Minn. (KTTC) – The Minnesota Gophers men's hockey team is coming the Rochester's Graham Arena Complex on Friday and Saturday.
The team, who is ranked #1 in the nation, will be in Rochester Friday, Mar. 3 for a 3 p.m. practice and on Saturday, Mar. 4 for a 6 p.m. intra-squad game.
The event is open to the public and is free.
Roger Benson from Winona, Minnesota and a former Gopher hockey player for the 1955-60 squad will drop the ceremonially first puck. He played for the legendary John Mariucci at that time.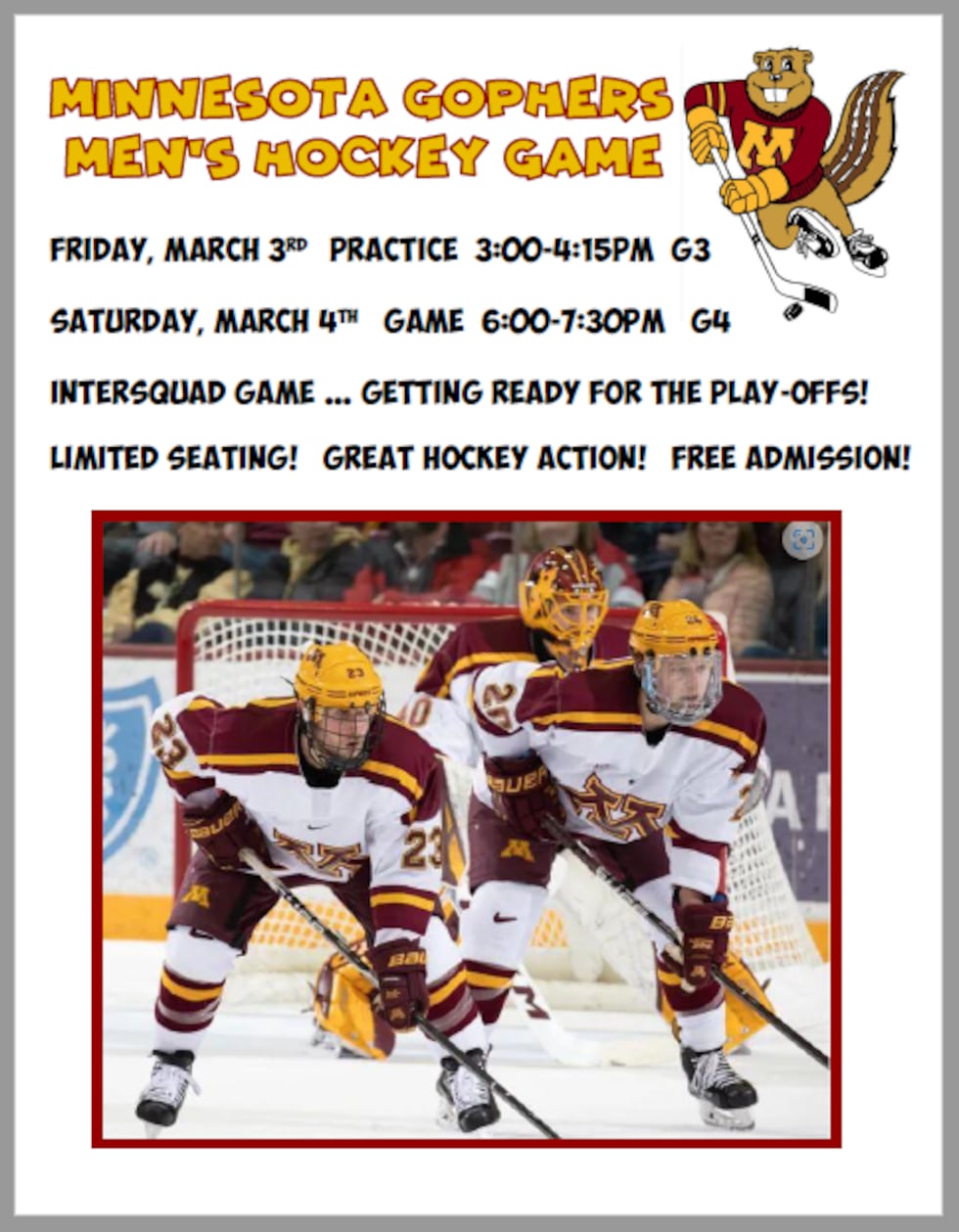 Copyright 2023 KTTC. All rights reserved.