Young, Scott lift Maryland over Wisconsin 73-55
Jahmir Young scored 22 points and Donta Scott recorded a double-double and Maryland distanced itself in the second half en route to a 73-55 win over Wisconsin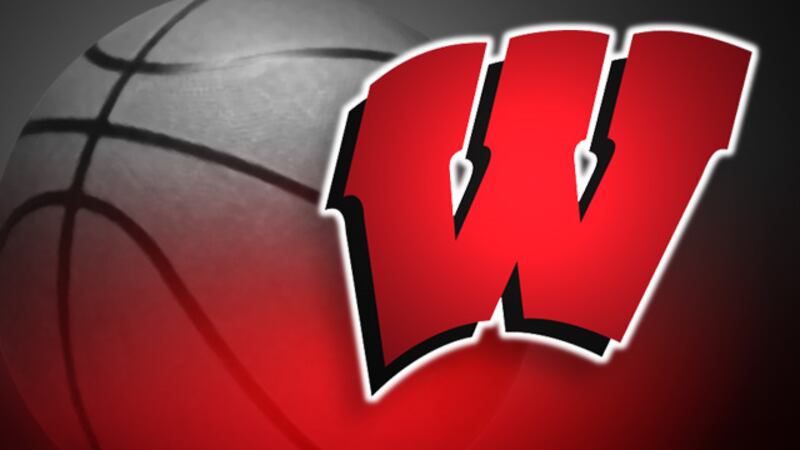 Published: Jan. 25, 2023 at 9:49 PM CST
Jahmir Young scored 22 points and Donta Scott recorded a double-double and Maryland distanced itself in the second half en route to a 73-55 win over Wisconsin on Wednesday night.
Scott's jump shot with 9:10 remaining put the Terrapins up 59-49 and Maryland (13-7, 4-5 Big Ten) led by double digits the rest of the way.
Scott finished with 14 points and 11 rebounds, Julian Reese scored 14 points shooting 7 for 8 and Hakim Hart 13 shooting 6 for 9. Maryland shot 56% overall on 28-for-50 shooting.
Wisconsin (12-7, 4-5) — defeated in five of its last six — got 19 points from Connor Essegian, 13 from Tyler Wahl and 11 from Steven Crowl.
After Essegian's 3-pointer with 6:01 before halftime, the Terrapins posted a 10-0 run in a little more than three minutes when Scott made a technical foul shot after Jordan Davis was called for a flop. Young scored a layup, and after Carter Gilmore missed a 3-point attempt for Wisconsin, Scott made a 3. Young added a layup for a 30-23 lead with 2:56 before intermission and the Terrapins led 32-28 at halftime.
Maryland has played .500 in its last eight games but 10-1 at home.
Wisconsin hosts Illinois on Saturday. Maryland hosts Nebraska on Saturday.
___
More AP college basketball: https://apnews.com/hub/college-basketball and https://apnews.com/hub/ap-top-25-college-basketball-poll and https://twitter.com/AP_Top25