MN Senators announce federal funding to boost manufacturing and transportation workforce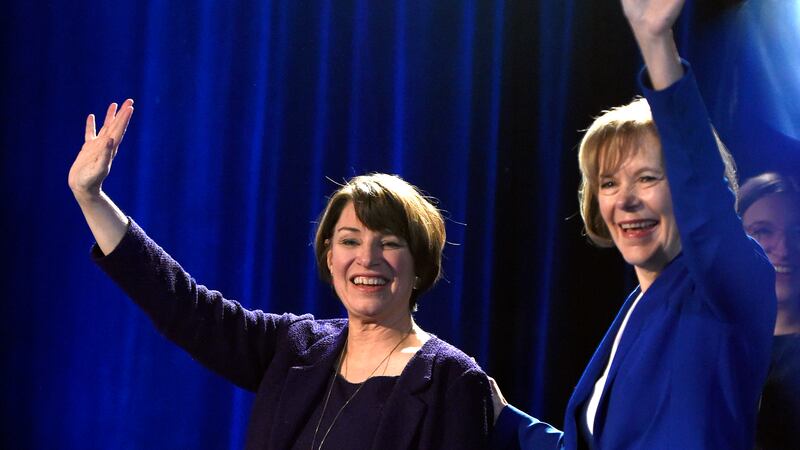 Published: Jan. 12, 2023 at 2:01 PM CST
WASHINGTON, D.C. (KTTC) – U.S. Senators Amy Klobuchar (D-MN) and Tina Smith (D-MN) announced Thursday that they have secured more than $1.9 million in federal funding through the Fiscal Year 2023 federal budget to boost the manufacturing and transportation workforce in Southern Minnesota.
"Our manufacturing and transportation sectors are key to the economic success of communities across Southern Minnesota. By allowing more people to enroll in Riverland Community College's job training programs, these resources will provide students with the skills they need to pursue careers in these critical fields," Klobuchar said. "I'm proud to have worked with local leaders to secure this funding and help more Minnesotans get a fair shot at succeeding in our economy."
According to the announcement, these resources will support Riverland Community College's Workforce Development Learn and Earn scholarship program. This initiative enables students to participate in manufacturing and transportation programs to prepare them for careers as high-skilled technicians.
"Now more than ever we need educated, skilled workers entering trades in Minnesota," Smith said. "This investment will provide Riverland Community College with important instruction materials to train future workers and prepare them for high-wage, high-demand fields. This is exactly the type of project the federal government should be a partner in and I'm proud of the work we did with local leaders to make it possible."
"Due to the great support of Minnesota Senators Amy Klobuchar and Tina Smith, Riverland Community College is grateful for the Congressionally Directed Spending allocation to launch a $1.97 million Learn and Earn Initiative that engages industry partners with students in Riverland's manufacturing and transportation programs at our three campuses in Austin, Albert Lea, and Owatonna," Riverland President Dr. Adenuga Atewologun said. "The allocation will enable an investment into high-tech instructional equipment and create "learn and earn" opportunities for students with the cooperation of employers in high-demand fields, such as manufacturing and transportation. For employers who are currently experiencing unprecedented workforce challenges and shortages, the Learn and Earn Initiative is a strategic investment in Riverland Community College to meet workforce development needs in the region we serve."
These resources will also help Riverland Community College's three campuses in Albert Lea, Austin and Owatonna purchase new, updated equipment and develop high-tech classroom laboratories.
The school's Learn and Earn scholarship program enrolls adult learners in manufacturing and transportation programs while working part-time, and trains them in high-demand areas like commercial truck driving (Class A and B), logistics, dispatch, and welding.
Projects are expected to receive funding over the next several months.
Copyright 2023 KTTC. All rights reserved.