Eight ideas to keep you active this Winter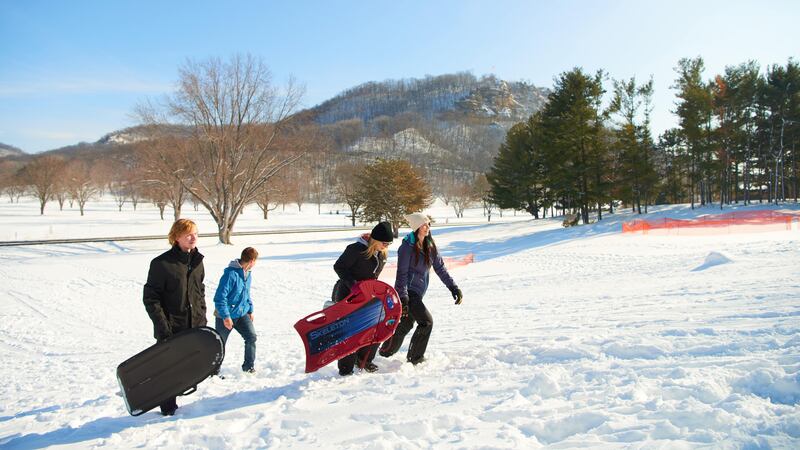 Published: Jan. 5, 2023 at 11:45 AM CST
LA CROSSE, Wis. (KTTC) – The University of Wisconsin-La Crosse is sharing ideas on what you can do outside this Winter.
UW-La Crosse professor of Recreation Management and Therapeutic Recreation (RMTR) Laurie Harmon, with the help of RMTR faculty and staff, provided a list of outdoor things to do in winter.
Take an awe walk. Walk in nature, but set an intention at the start of the walk to turn your attention outward toward your natural surroundings.

Go sledding or snowtubing. All you need is a big hill and something to slide on! Try a regular sled, inner tube, an inflatable sled called an air board, or a toboggan that holds 7-8 people.

Explore ice caves and formations. Add some purpose to your hike by looking for an ice cave.

Enjoy cross-country skiing.

Elevate your hike with snowshoes or crampons.

Catch some fish. You can't be called a true Wisconsinite without having tried ice fishing.

Climb on ice. Imagine yourself climbing a giant ice wall with ice picks and crampons.

Try a fat tire bike, riding on snow.
Get more ideas here.
Copyright 2023 KTTC. All rights reserved.