FIRST ALERT: Accumulating snowfall likely today, tonight
Difficult travel expected all day, especially during the morning commute
Published: Dec. 15, 2022 at 7:44 AM CST
ROCHESTER, Minn. (KTTC) – Accumulating snow is expected Thursday into Friday with difficult travel. Snow arrived early this morning and is expected to last into the evening. Moderate to heavy snowfall will likely fall during the morning hours before 10 am, with light snow continuing for the remainder of the day. We are expected to pick up the bulk of our snow totals during the morning hours, around 2″ to 6″ of snow accumulation is expected areawide. Snow-covered and slippery roads are expected during the morning and evening commutes, with the greatest impacts being felt early in the day. Add some extra time to your commute and use caution when driving today.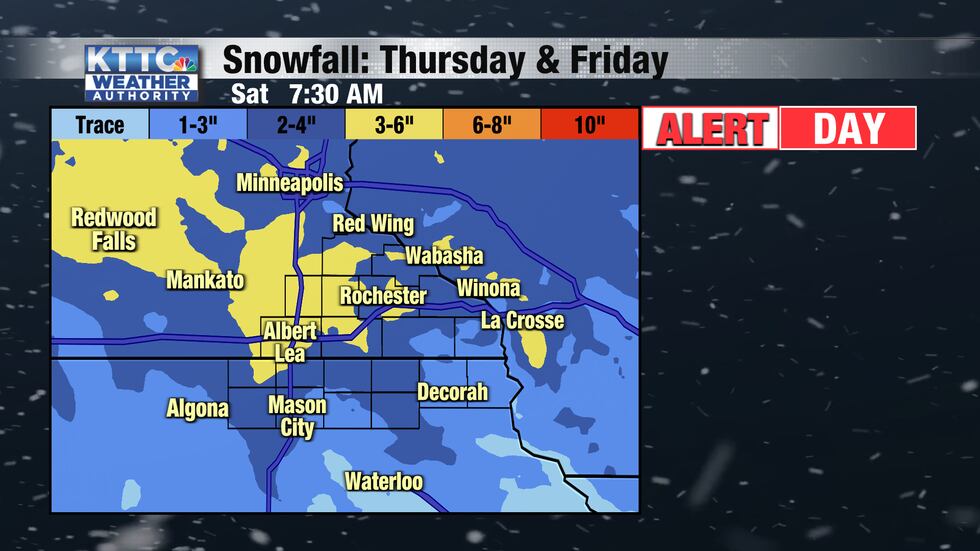 A Winter Weather Advisory will be in effect for a majority of our area today, expiring at different times:
Fillmore, Houston, Winona until 9 am.
Goodhue, Dodge, Olmsted, Mower, Mitchell, Floyd until 6 pm.
Worth, Winnebago, Hancock, Cerro Gordo, Freeborn, Steele until 9 pm.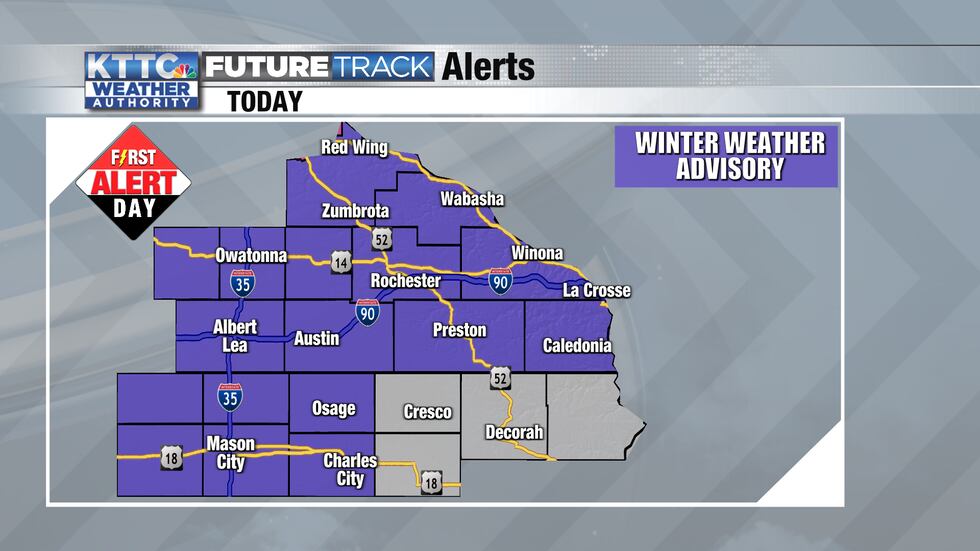 Temperatures will be in the upper 20s to low 30s throughout the day and then cool into the low to mid-20s overnight. A few light snow showers are possible overnight with light winds.
Isolated to scattered light snow showers continue into Friday with up to an inch of snowfall accumulation expected. Temperatures will be in the mid-20s with breezy west winds.
Our cooling trend continues into the weekend as temperatures settle into the mid-teens on Saturday with mostly cloudy skies and breezy winds. Single-digit high temperatures are expected next week as cold Arctic air arrives Sunday.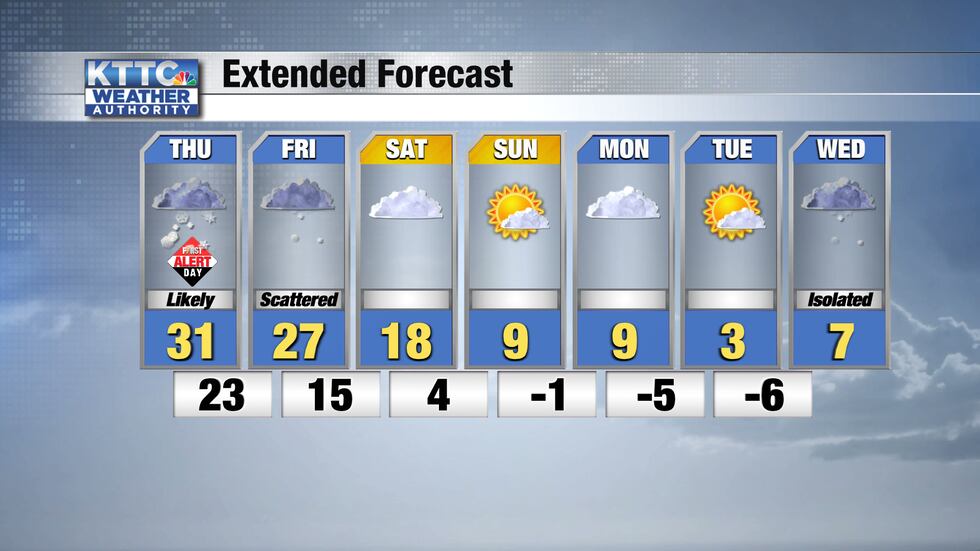 Copyright 2022 KTTC. All rights reserved.