FIRST ALERT: Accumulating snowfall and wintry mix expected Thursday evening into Friday
Published: Dec. 7, 2022 at 7:10 PM CST
ROCHESTER, Minn. (KTTC) – We enjoyed another quiet and sunny day today, but we are tracking our next weather-maker to impact southern Minnesota and northern Iowa Thursday and Friday. Tonight, temperatures will be on the chilly side in the mid-teens with mostly clear skies and calm north winds.
Thursday is looking to start off on a quiet note with peeks of sunshine in the early morning and highs in the low to mid-30s. A wintry mix is expected to arrive in Mason City and parts of North Iowa around 5-6 pm and gradually transition to all snow in the following hours as temperatures fall below freezing or 32 degrees. A little winter mix, but mainly snowfall is expected to arrive in the Rochester area around 10 pm, with snowfall becoming more widespread throughout the night. Snow is expected to last into Friday morning, wrapping up after 8 am.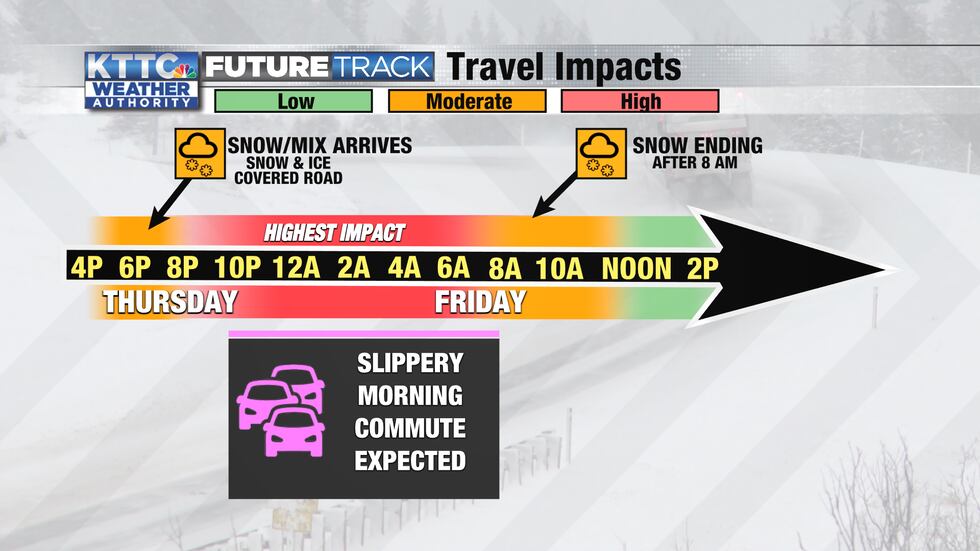 With the combination of freezing rain and sleet, road conditions will decrease quickly, so some areas could see a slow and slippery Thursday evening commute. Travel concerns are expected to last through the Friday morning commute before road conditions gradually improve throughout the day. A Winter Weather Advisory will be in place for all of southeast Minnesota and northeast Iowa from 6 pm Thursday until Noon on Friday.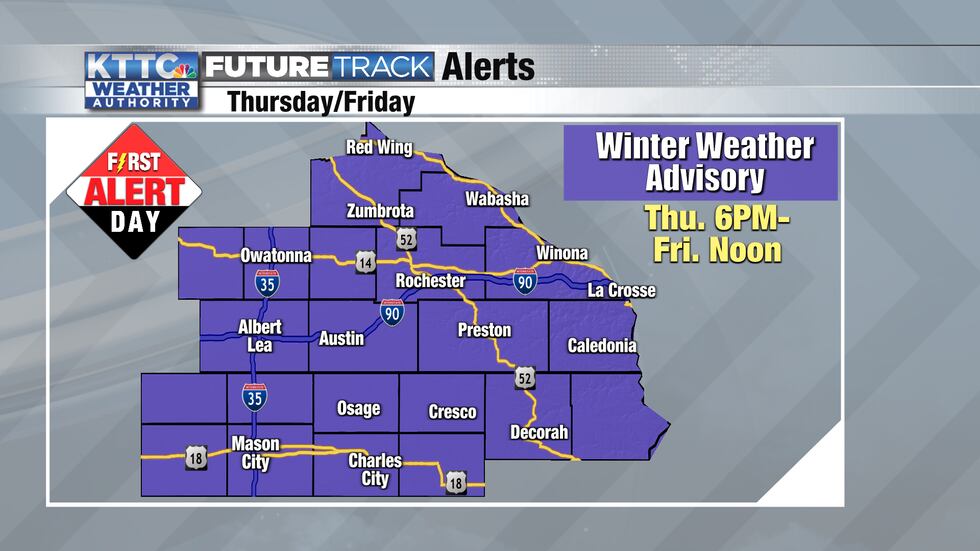 Anywhere from 1-4″ of snowfall is expected in our area with the highest amounts along the I-35 corridor and Minnesota/Iowa border. However, snowfall amounts could be impacted depending on how much or how little wintery mix we end up receiving.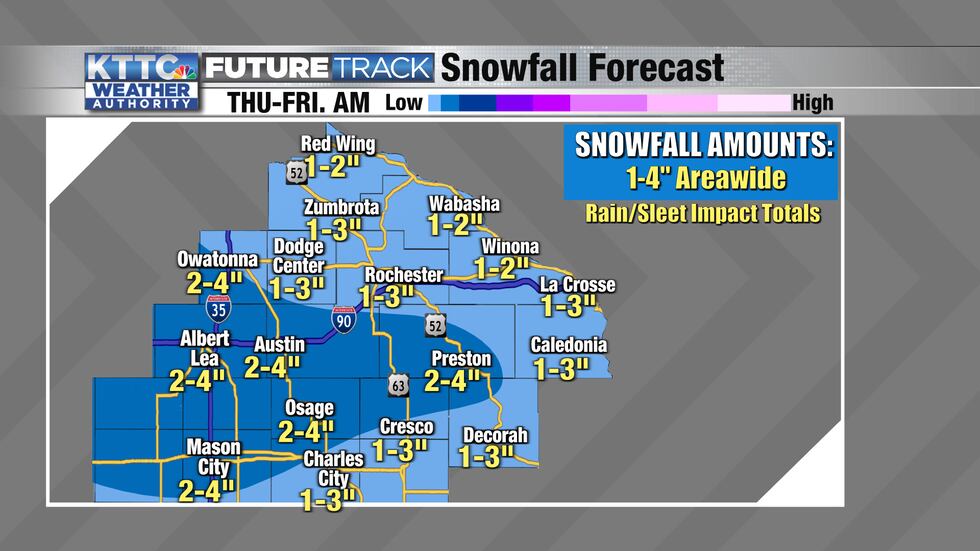 After the snow clears out, the majority of Friday will be quiet with seasonably warm temperatures in the low 30s with mainly cloudy skies. Additional isolated light snow showers are possible Saturday with minor accumulation expected. Daytime temperatures will be in the low to mid-30s with widespread cloud cover. The second half of the weekend is expected to be quiet with mostly cloudy skies and highs in the mid-30s.
Early next week looks to feature another weather-maker that could bring additional wintry precipitation to our area. Temperatures look to hold steady in the low to mid-30s.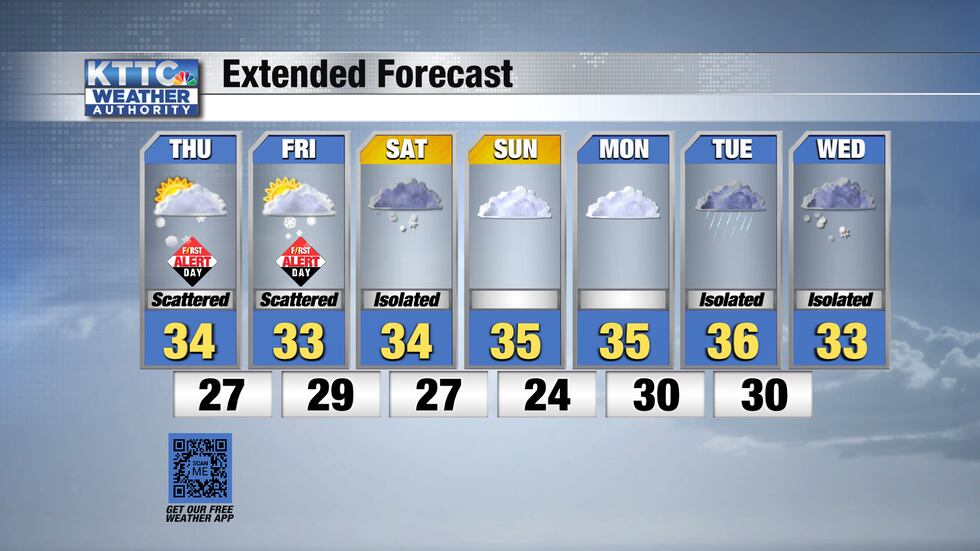 Copyright 2022 KTTC. All rights reserved.