Multiple crews respond to NE Rochester shed fire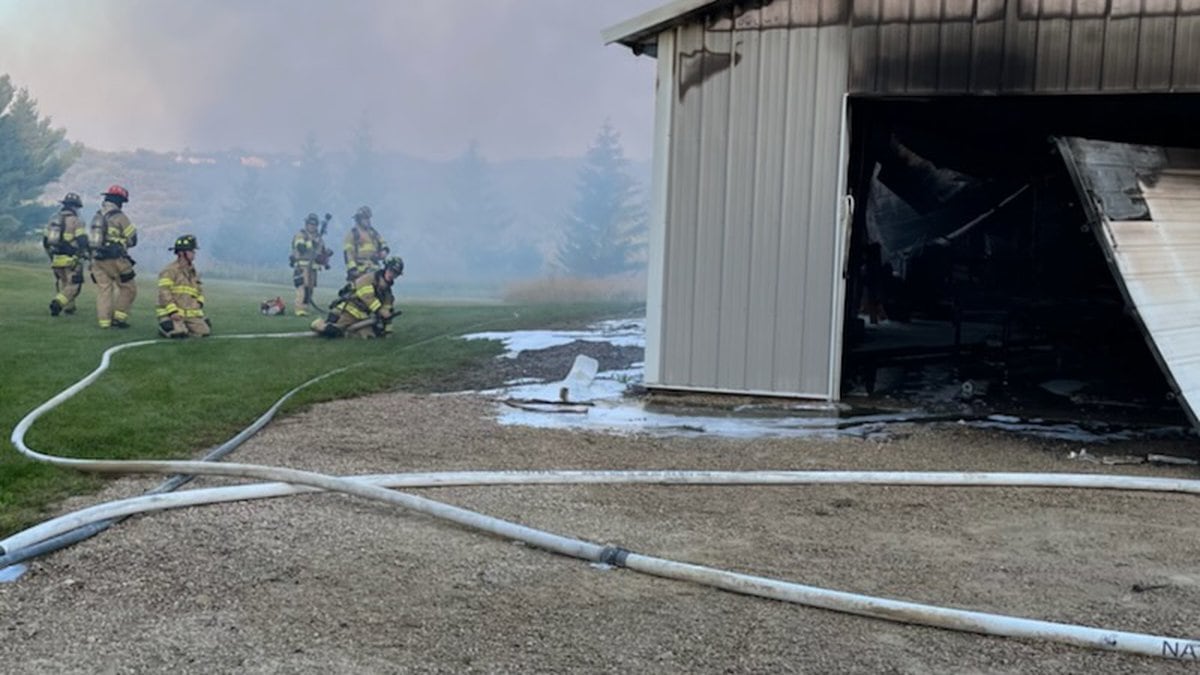 Published: Sep. 20, 2022 at 8:24 AM CDT
|
Updated: Sep. 20, 2022 at 11:27 AM CDT
ROCHESTER, Minn. (KTTC) – Authorities were called to the scene of a shed fire in Rochester Tuesday morning.
It happened at 6:47 a.m. at a large residential property off Hermann Court Northeast.
According to the Rochester Fire Department (RFD), an 800-square-foot shed was on fire.
Fire crews deployed multiple attack lines to fight the fire. All operations remained outside of the shed due to a compromised roof.
There were no hydrants near this address, so a water shuttle operation with tankers was used, including mutual aid tankers from Dover and Eyota fire departments.
Crews were on scene until 11 a.m. attempting to extinguish hotspots.
Some tools and equipment inside on one side of the building were salvaged, however a tractor was destroyed.
The shed is a complete loss. Estimated damage is yet to be determined.
One firefighter was assessed by Mayo Clinic Ambulance Service (MCAS) for exhaustion symptoms.
Oronoco and Stewartville fire departments, and Olmsted County Sheriff's Office also assisted on scene.
The cause of the fire is under investigation.
This is a developing story. Stay with KTTC for updates.
Copyright 2022 KTTC. All rights reserved.