'A Mad Pizza Party' mural finished at Mr. Pizza North
Published: Jul. 20, 2022 at 4:47 PM CDT
ROCHESTER, Minn. (KTTC) – There is some new artwork outside the Mr. Pizza North in Rochester.
Owner of Sacred Heart Studios tattoo shop, Matt Holt, designed and painted the new mural for the popular pizza place.
The piece is called 'A Mad Pizza Party' and includes a number of nostalgic cartoon characters such as Fred Flintstone, the Pink Panther and Alice from Alice and Wonderland.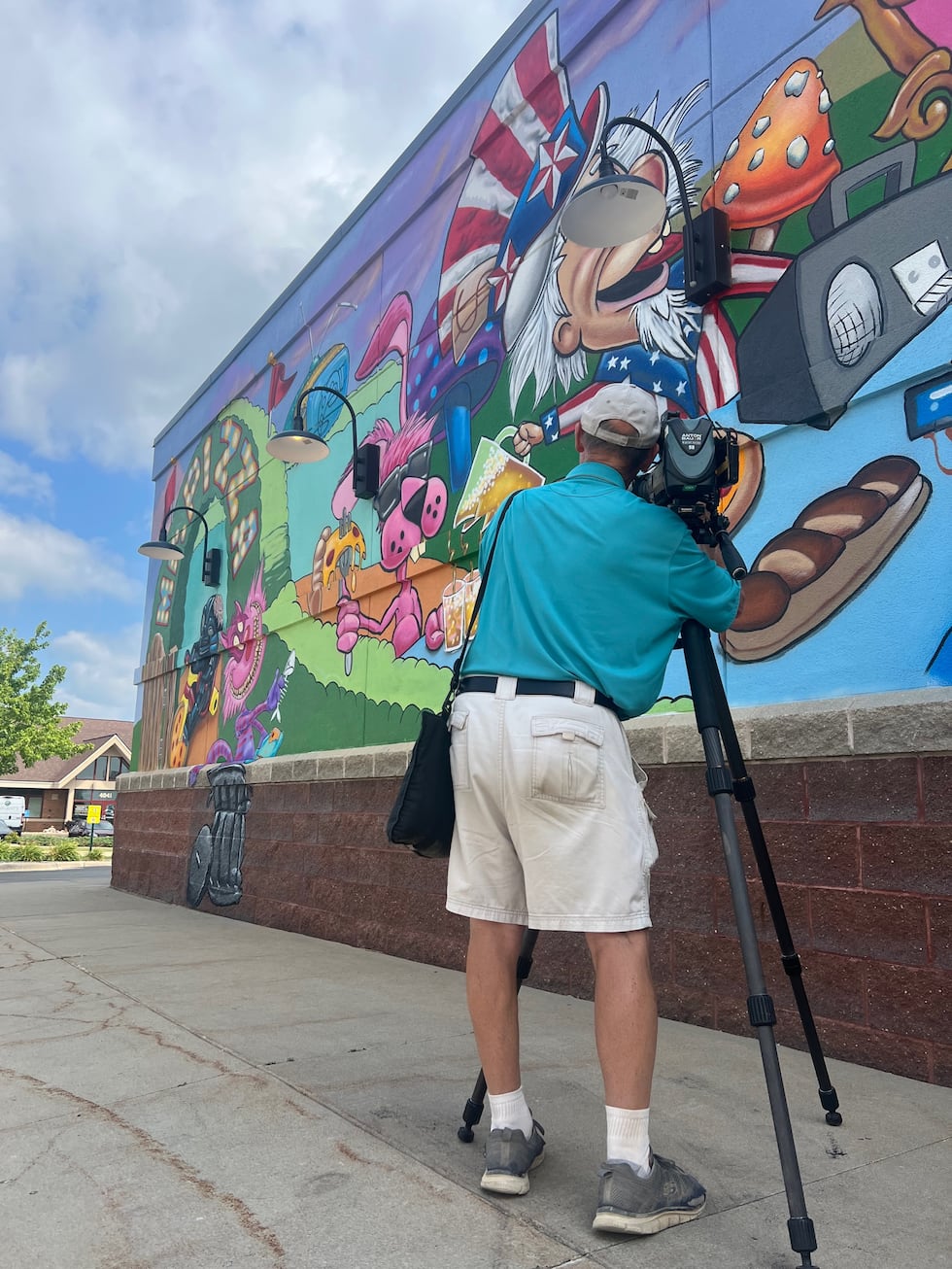 Holt started working on the mural at the beginning of June and finished a few weeks ago.
He has also created murals for other local businesses in town, such as Hefe Rojo.
Back in March, the Fulton Family, who had owned Mr. Pizza since its opening in 1963, sold the restaurant to Championship Dining. The new owners closed the space for a month to remodel and opened back up at the end of May.
"When we did the remodel, the outside painting and everything, we were like, when you drive past this street, there's really nothing to look at on the side of the building, so we definitely wanted to do a mural," Championship Dining General Manager Steph Crowson said. "When people drive by, they can look at it and be like what is that place."
Mr. Pizza North posted an update of the finished mural on its Facebook page, which can be seen below:
Mr. Pizza North is located at 4040 28th St NW.
Copyright 2022 KTTC. All rights reserved.