March Jefferson Award: Serving meals and smiles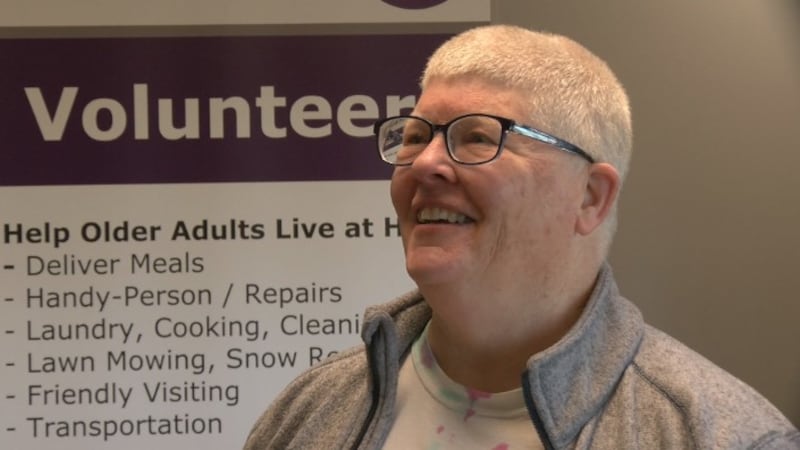 Published: Mar. 30, 2022 at 5:07 PM CDT
ROCHESTER, Minn. (FOX 47) – Connie Benjamin is a retired social worker in Rochester who has referred people to Family Service Rochester (FSR) in the past.
Now, as a volunteer of seven years, she's seeing the full scope of the organization first hand. She said her favorite part of volunteering at FSR is the variety of things to do but she most enjoys delivering food for Meals on Wheels.
"It's fun you get to check up on them, get to know a little bit about their families and see how they're doing," Benjamin said.
Benjamin said she knows she will be in the same shoes as seniors in the area one day, so this is her way of paying it forward.
And she's a fan favorite. The FSR staff gets multiple requests per week for Connie to deliver their food, probably because she tries to make it fun by dressing in costumes or it could be her cheery personality.
"I might be the only person that they see that day so I try to make it fun and just enjoyable for them. It's something they can look forward to," Benjamin said.
Benjamin even has a favorite along her routes. A 93-year-old woman living at home who likes to read magazines and share them with Connie after reading through them.
And nominating Connie was an easy choice.
"Thinking of all the volunteers we have, Connie kind of instantly came to mind," said Jennell Loeffler. "We see her quite often here in the office because she's always helping out."
If there's someone you know that you would like to nominate for a Jefferson Award, you can do so here.
Copyright 2022 KXLT. All rights reserved.