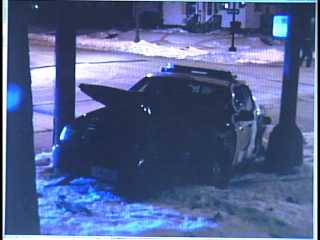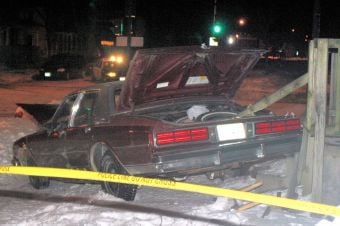 WATERLOO (KWWL) -
Two people, including a Waterloo police officer, were hurt after a crash in Waterloo.
It happened around 2 a.m. at the corner of First and Mulberry streets.
The Iowa State Patrol reports the wreck involved Waterloo police officer Dustin Yates, 31, and another driver, 18-year-old Jarvis Boggs of Waterloo. Both were injured.
Boggs was taken to University of Iowa Hospitals where his condition has not been released. Yates had minor injuries

Two other people riding in Boggs' car, 16-year-old Arien Burks and 18-year-old Daniel Harrington, were also injured in the crash. Those injuries were minor.

Police say damage to the police cruiser is extensive.
Authorities are still investigating and have not said if any charges will be filed.