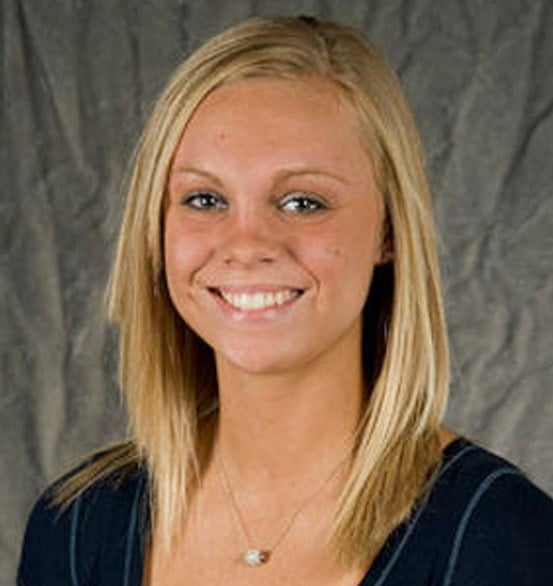 Jaime Printy
MARION (KWWL) -
Former Linn-Mar Lion and Iowa Hawkeye Jaime Printy is set to become the next girls' head basketball coach at Linn-Mar High School.

Printy, who spent the 2013-2014 season as an assistant at Linn-Mar, will take over for Michael Brandt pending approval by the school board.

Printy, a three-time all-state player at Linn-Mar, was named the Gatorade Player of the Year in 2009. She went on to the University of Iowa where she was a four-year starter and letter winner for the Hawkeyes.
While at Iowa, Printy was named 2010 Big Ten Freshman of the Year, was a four-time All-Big Ten Selection & three-time Academic All-Big Ten selection. She also helped the Hawkeyes to the NCAA tournament all four years she wore the black and gold.
"We are very excited to have Jaime here at Linn-Mar," Associate Athletic Director Tonya Moe said in a written statement. "Jaime may not have the years of experience as a head coach, but she possesses every other quality we want here at Linn-Mar. She knows the game, is a tremendous role model, and knows how to relate to kids. She will be a tremendous mentor to them and is extremely passionate about coaching. Jaime will work hard to make the Linn-Mar program very competitive as she is very level headed and wise beyond her years."
Printy graduated from the University of Iowa in 2013 with a degree in Recreation and Sports Business. She is currently back in school to earn her education degree.