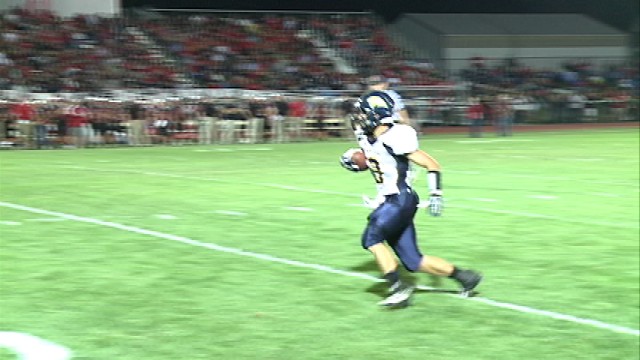 LA PORTE CITY (KWWL) -
Cascade played spoiler to Union's homecoming game with a 30-21 win in La Porte City.
The Cougars got off to a hot start.
After squelching a fake field goal attempt on Union's first possession, Cascade QB Derek Lieurance connected with Nathan Bergfeld for two first-half scores to race to a 17-0 advantage.
Union came back with a long QB keeper for a touchdown for Jay Scheel.
On Cascade's next possession, Lieurance's pass would be picked off by Kolton Bader, who would scamper down the sideline and into the end zone.
The Cougars took a 17-14 lead to the half.
The two teams traded scores in the second half before the Cougars were able to put it away and take home a 30-21 victory.