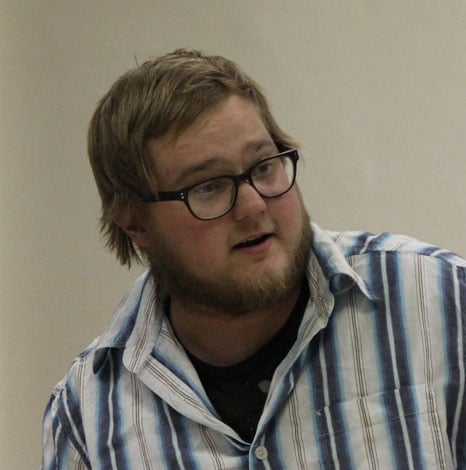 Ethan Kazmerzak
HAMPTON (KWWL) -
UPDATE:

A dive team who conducted a search of a rural Hampton pond didn't find any evidence of a missing Hampton man.

The Story County Sheriff's Office Dive Team conducted a search of a pond behind 1426 190th St. in rural Hampton at around 10 a.m. Thursday as part of the investigation into the disappearance of Ethan Kazmerzak, 22.

The team searched until 2:30 p.m. but did not find any evidence of Kazmerzak.

PREVIOUS STORY:

The Mayor of Hampton asked for the public's help Thursday in the ongoing search for a missing Hampton man.
Ethan Kazmerzak, 22, was last seen at midnight on Sunday in rural Hampton.

"Hampton Police Chief Bob Schaefer has kept me abreast of the situation, and tells me that every effort is continuing to find Ethan," Mayor Shawn Dietz said in a release Thursday. "Crews have continued to search Franklin County's rural roads all week with no sign of a vehicle accident.

"On Monday, the Iowa State Patrol searched one area of Franklin County from the air for signs of Ethan's 2006 Volkswagen Jetta, and on Wednesday, Cerro Gordo CERT performed an aerial search of an expanded area into portions of Butler County," Dietz added.
"Chief Schaefer is appealing to the public to check their property (ditches, ponds, ravines, etc.)," Dietz said. He also asked the public to share the missing poster widely
(which can be found here).
Kazmerzak is 5 feet, 5 inches tall and weighs 185 pounds. He wears glasses, has blonde hair and a reddish-colored beard.
He could be driving a silver 2006 Volkswagen Jetta with Iowa license plates AUZ 382.
If you see Kazmerzak or have information on his whereabouts, call the police.

Police say they do not suspect foul play at this time.