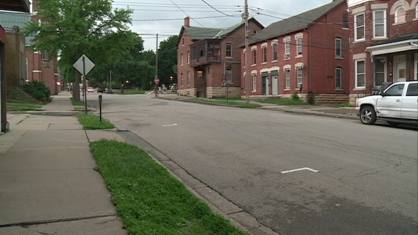 DUBUQUE (KWWL) -
Dubuque Police officers are investigating a shooting that occurred Wednesday near Jackson Park. Police responded to the area of 15th and Iowa Streets a little after 3 P.M. on reports of shots fired. This is the third shooting in Dubuque in the past three days.
Through the investigation, officers located evidence indicating multiple shots had been fired near 35 West 15th Street. Police say the initial indication is that multiple subjects were potentially involved in the incident, but all fled the scene prior to police arrival.
There are no known injuries at this time. Dubuque Police are currently conducting interviews with potential witnesses, as well as reviewing surveillance footage from surrounding businesses and traffic cameras.
The Dubuque Police Department says investigators will also continue to evaluate if this shooting and the most recent shootings are related.