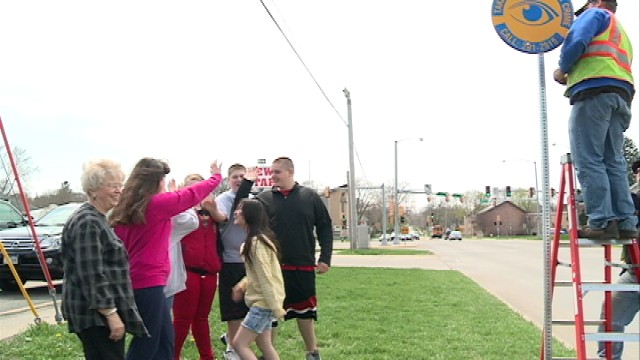 WATERLOO (KWWL) -
Local students are also hoping to make a difference in Waterloo's Church Row neighborhood. Seventh-graders at Sacred Heart School started a service project last year, looking at neighborhood crime.
After studying the issue, they decided to take action by installing signs encouraging people to report crime when they see it.
"It's exciting because we never thought we'd actually make a difference in the community, and now we have signs up in the city. It shows how we can make our mark," said Sacred Heart Student Jennifer Weber.
A total of 20 signs, featuring the Waterloo Police Department's phone number, will be put up across the Church Row neighborhood, thanks to student fundraising and grant money.