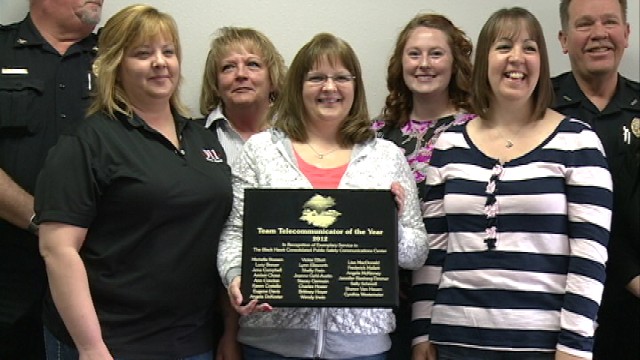 BLACK HAWK COUNTY (KWWL) -
Black Hawk County 911 dispatchers are being honored for their work in the Evansdale cousins case.
Each year, the county honors a dispatcher as 'Telecommunicator of the Year', but this year the whole department received the award.
For the first month after Lyric Cook and Elizabeth Collins went missing Black Hawk County dispatchers manned the tip line in Evansdale 24 hours a day.
Recipients of the award said they were honored and humbled to receive it.
"It was just their job and of course they would all say that but the way that they did it and handled the number of calls that we received in such a professional manner and never complained about the hours that we had spent up in Evansdale working the tip line," said Judy Flores, Administrator.
Evansdale Police Chief Kent Smock says the tip line in Evansdale still gets a handful of calls a week with tips about the cousins.