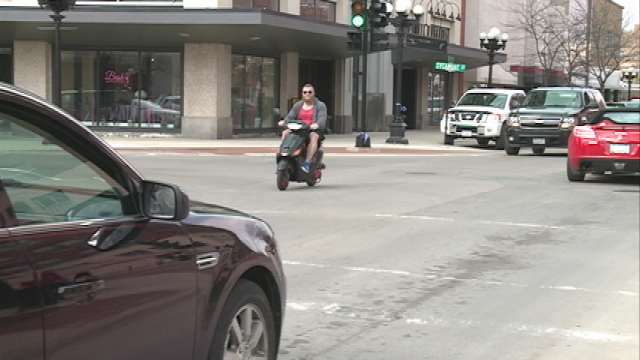 WATERLOO (KWWL) -
The Waterloo Police Department, along with other law enforcement agencies across the state, want people to enjoy the nice weather, but they want people to be careful too.
"Drive cautiously, make sure you signal, look over your shoulder when you're changing lanes," said Dan Trelka, Director of Safety Services in Waterloo.
"We need to watch out for pedestrians and bicyclists because in the years I've been a cop the one thing that surprises me is if somebody does get hit by a car how easy it is for them to get seriously injured or die," he said.
Law enforcement agencies recommend people think about traffic hazards that come along with the Springtime.
Trelka said motorists should think twice before passing farm machinery and always be aware of motorcyclists, bicyclists or pedestrians in blind spots.