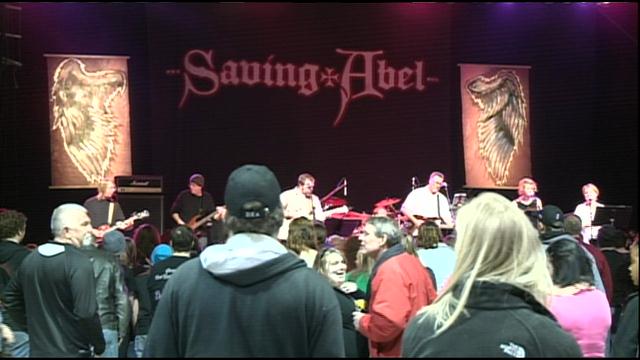 EVANSDALE (KWWL) -
Fundraising efforts from the Concert of the Angels have rounded up more than $31,000 for Angels Park, organizers said Monday.
The concert was held Saturday at McElroy Auditorium, with headliners Saving Abel playing an acoustic set.
Sarah Werkmeister notes the total is preliminary, and there are more efforts currently underway.
The money will pay for renovations at Meyers Lake to build a memorial park in remembrance of Lyric Cook and Elizabeth Collins, who were last seen near the lake on July 13, 2012.
After a disappearance of several months, hunters found the girls' bodies in early December.
Werkmeister has an eBay auction with signed band paraphernalia to raise more money for the Angels Park project.
You can check it out here.