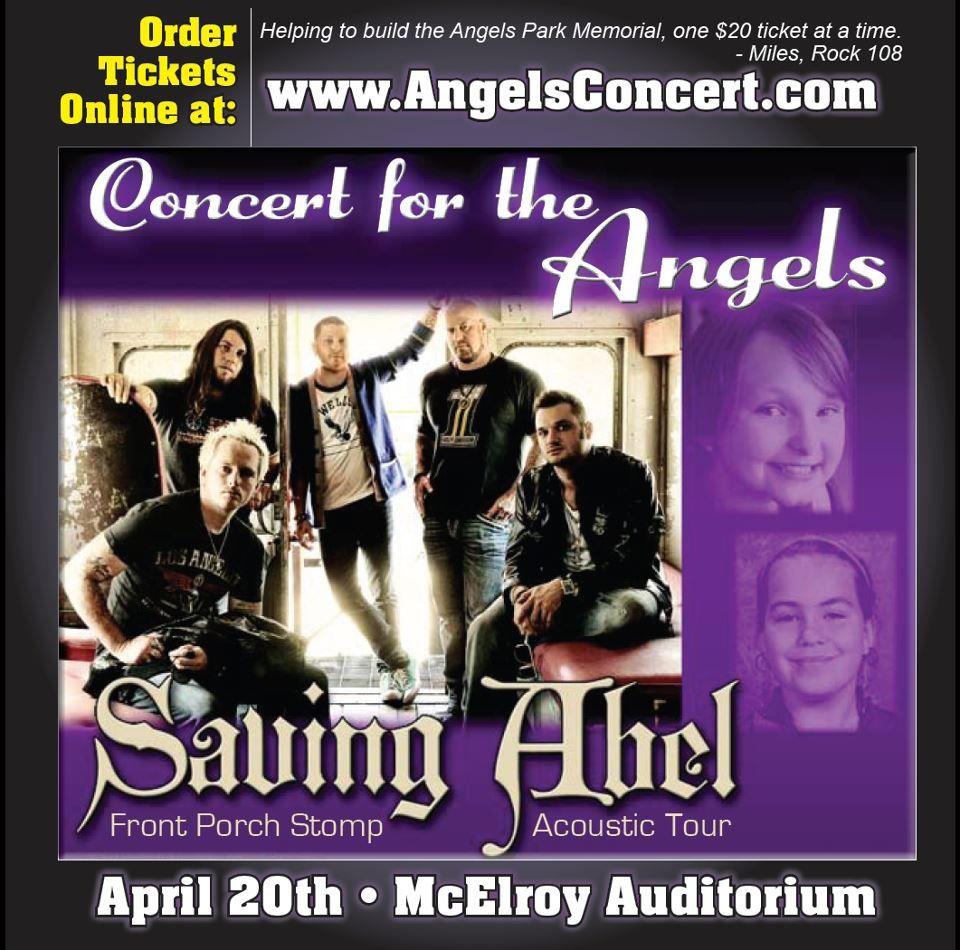 The concert poster
WATERLOO (KWWL) -
Organizers for the "Concert for the Angels" are offering family passes to Saturday's concert at a discounted rate for a limited time.
The family pass consists of five tickets for $50.
Organizers plan to offer the same deal on Thursday, April 18th at Spicoli's Grill in Waterloo from 7:00 - 9:00 p.m., and Friday, April 19th at Lofty's Lounge in Evansdale from 7:00 - 9:00 p.m.
Otherwise, advance tickets are available for $20 at the McElroy Auditorium Box Office and all Waterloo, Cedar Falls and Waverly Hy-Vee stores in addition to Cobblestone Creek and First Security State Bank in Evansdale.

Tickets will also be available the day of the show for $25 each.

The benefit concert is in memory of slain Evansdale cousins Lyric Cook and Elizabeth Collins. It will be held this Saturday, April 20, at McElroy Auditorium beginning at 6:30 p.m.
Proceeds from ticket sales will go toward renovations of Angels Park at Meyers Lake in Evansdale.
Renovations include a pedestrian path leading to an island, which will house new gazebos, a rose garden and picnic areas.
More information on the Concert for the Angels can be found here.