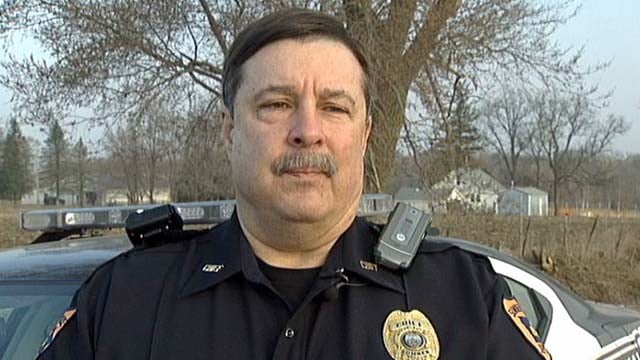 Dennis Cain
DENVER (KWWL) -
The Sumner police chief, who was shot while chasing suspected bank robbers last year, will receive an honor from his local Peace Officers Association.
Dennis Cain was shot in the hand, thumb, shoulder and neck on October 30, 2012, while chasing suspected bank robbers Jeremiah Mumford and William Clayton following a bank robbery in Maynard.
His actions in that incident are part of the reason why Cain was nominated as the Bremer County Peace Officers Association 2013 Peace Officer of the Year award.
Sheriff Dan Pickett says members overwhelmingly made Cain the only nominee for the award at a meeting Tuesday night, all but assuring that he will receive it.
A formal ceremony will be held at a later date to give Cain the award.
A date, time and place for the ceremony has not been set.