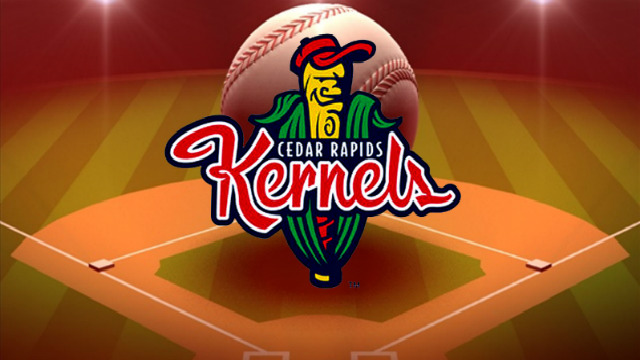 Cedar Rapids Kernels
CEDAR RAPIDS (KWWL) -
The Cedar Rapids Kernels kick off a new affiliation and the new season with their season opener against the Beloit Snappers tonight at Perfect Game Field.
The Kernels, who are now the Class A affiliate of the Minnesota Twins, open the 2013 season with a four-game home stand at Perfect Game Field at Veterans Memorial Stadium against the Beloit Snappers, the affiliate of the Oakland Athletics.
The gates open tonight at 4:30 p.m. and first pitch is set for 6:35 p.m.
The Iowa vs. Baylor NIT Championship game will be shown on the Kernels new 30-foot by 48-foot LED video board following the end of the Kernels game. Fans are invited to stay and watch the game on what the Kernels are calling "the largest TV in Iowa."
For more information and tickets, visit www.kernels.com.