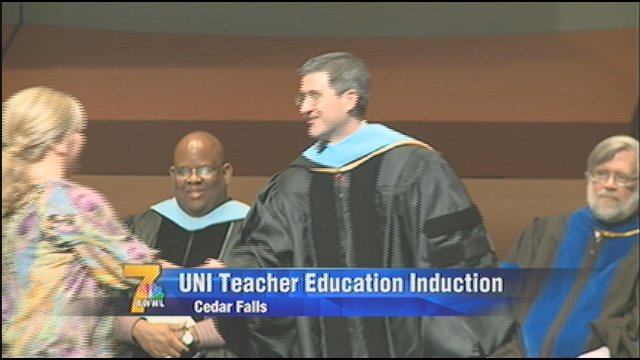 CEDAR FALLS (KWWL) -
250 students are now on their way to becoming teachers.
They're part of the University of Northern Iowa's College of Education.
An induction ceremony happened Tuesday afternoon at UNI's Gallagher-Bluedorn Performing Arts Center, in which each student was pinned and affirmed.
"We feel, at the University of Northern Iowa, that teaching is a very powerful and noble profession. And we want to honor our candidates as often as possible for choosing this as a career path," said College of Education Dean Dr. Dwight C. Watson.
This is the 45th group of candidates inducted into the teacher education program since formal ceremonies began in 1991.