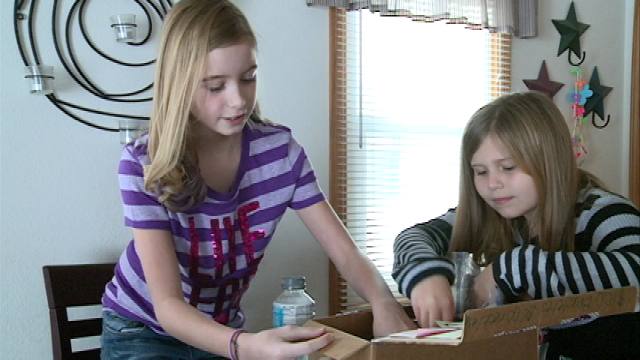 WATERLOO (KWWL) -
Waterloo cousins Taylor Stefancik, 10, and Breann Minikus, 11, have been making friendship bracelets for several months in honor of murdered Evansdale cousins Lyric Cook and Elizabeth Collins.
In December 2012, Stefancik and Minikus donated all $60 of their bracelet sale proceeds to the reward fund, offered to anyone with information leading to an arrest and conviction in the Evansdale case.
Since that time, the girls have continued making bracelets. This week, they returned to the Waterloo Police Department with another donation. This time they turned in $548, earmarked for Angels Park in Evansdale, the project to revamp the island at Meyers Lake in memory of Lyric and Elizabeth.
Cedar Valley Crime Stoppers would again like to thank Stefancik and Minikus for their hard and thoughtful work.

Donations to the Angels Park project can be made at First Security State Bank in Evansdale or Cedar Falls or at any Veridian Credit Union for the "Angels Memorial Fund".