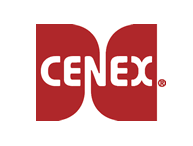 OELWEIN (KWWL) -
The Iowa Department of Agriculture says it's investigating a report of diluted gasoline sold at Cenex, located at 801 East Charles St. in Oelwein.
Dustin Vandehoef from the Department of Agriculture confirmed gasoline from the station was watered down and that an inspector visited the gas station Tuesday.
He said the problem has been fixed.
"It's not really common, but it happens a couple times a year," said Vandehoef.
Owner of Strang Tire and Auto Skip Meyer said multiple vehicles have been towed to his shop after gassing up with the bad fuel.
He said repairs have cost anywhere from $100 to $300.
Manager of Cenex Mike Patel said they've been cooperating with the investigation. He said he believes snow melting on top of a tank's loose lid diluted the gasoline with water.
He also said the business has insurance, and they are working with folks who have experienced damage to their vehicle after fueling up with the bad gasoline.