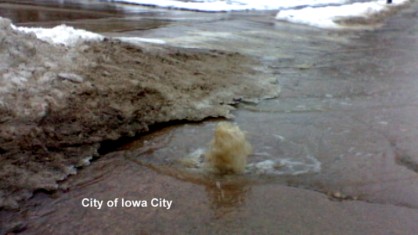 IOWA CITY (KWWL) -
Last summer's drought continues to cause problems for water departments because they have to fix many more water main breaks.
Iowa City has had 75 water main breaks since July. Usually they see 60 or less in an entire year.
Water Department officials say there isn't enough moisture in the soil, causing the ground to shift. Those shifts are moving the water mains and causing them to break.
"In the winter it's particularly important to act timely as we get some freezing and icing on the streets," said Kevin Slutts, Assistant Water Superintendent.
If you see water bubbling from the street, or lose your water supply that could be a sign there's a break and you should contact your city's water department.