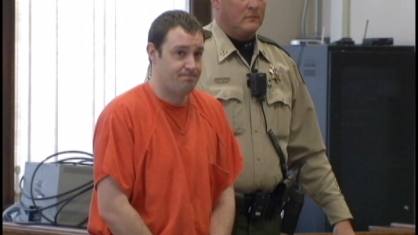 DUBUQUE (KWWL) -
A Dubuque District court judge has reportedly denied a request to lower the bond of a Dubuque man accused in the death of a toddler.
34-year-old Nicholas Reed is charged with first-degree murder in the death two-year-old Bentley Randall, son of his then-girlfriend Kylee Vander Meulen. Bentley was in Reed's care when discovered with head injuries and second-degree burns.
According to the Dubuque Telegraph Herald, in an order filed Friday, Judge Monica Ackley stated the current total bond of $1.1 million set for Nicolas Reed is appropriate.
On Wednesday, Reed's attorneys asked the judge to lower the defendant's bond from its current $1.1 million to $100,000. The attorneys requested Reed's family be allowed to post 10 percent of that in cash and supply the rest of the bond through liquid security interests. If posted, the attorneys requested, Reed would be electronically monitored to appease the state and allowed visitation rights to his two daughters, supervised by somebody with the Iowa Department of Human Services.
Ackley wrote the uniform bond schedule is of no help in setting bond in this case. She also noted the primary concern for a bond is the safety of the community, assurances that the accused will appear for all required court proceedings, the nature of the allegations, and the defendants mental character and financial resources.