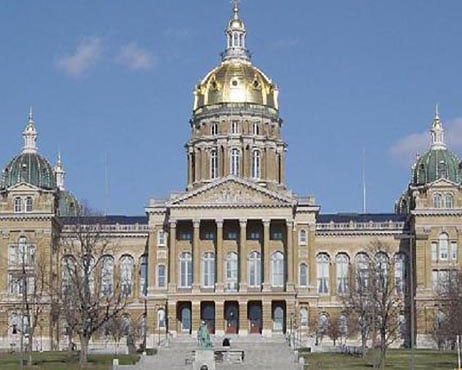 DES MOINES (KWWL) -
A Republican lawmaker is proposing a ban on abortion in the state of Iowa, though he admitted the Iowa Senate is not likely to support the measure this year.
Rep. Dwayne Alons of Hull introduced legislation on Wednesday seeking to amend the Iowa Constitution to define life as beginning at conception -- effectively making abortion illegal at any stage of a pregnancy.
To change Iowa's Constitution, the measure would have to be passed by lawmakers, then approved by the Legislature elected in 2014, then approved by Iowa voters.

Alons acknowledged the Senate would likely not support his measure, but said it might have more support next year.
He also acknowledged his plan likely violates the U.S. Constitution, but he's hopeful the Supreme Court will overrule current laws that guarantee abortion rights.