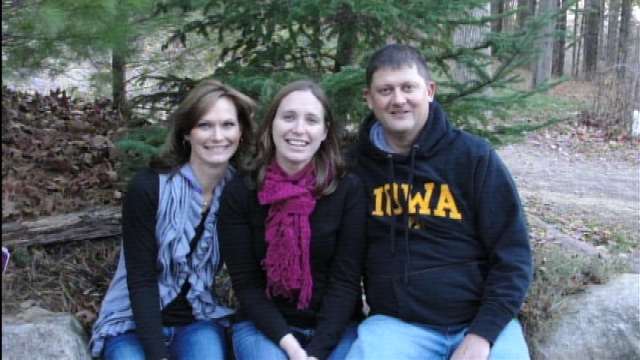 WAVERLY (KWWL) -
Thousands of people across the nation are waiting for a bone marrow donor match.
Family and Friends of Melody Eckstein of Waverly are hosting two bone marrow drives Wednesday.
Eckstein was diagnosed just after Christmas with Acute Leukemia. She was told the best chance for a cure was a bone marrow transplant.
People between the ages of 18 to 44 have the best chance for transplant success.
Just recently Eckstein found a match, but thousands still wait.
"Being in contact with Melody and hearing what she has been going through there are people down there at the university and all over the country who can't find matches and how sad is that. Their life depends on finding a match to keep going or just more rounds of chemotherapy for them," said Jeni Wyant, Friend.
The bone marrow drives will be held Wednesday in Waterloo and Waverly.
The first one will be from ten to two. You can sign up to be a donor at Bergan Paulson and Company, Networking Solutions in Waterloo.
The second drive will be from four to seven. You can sign up at First Insurance Services, the Accel Group in Waverly.