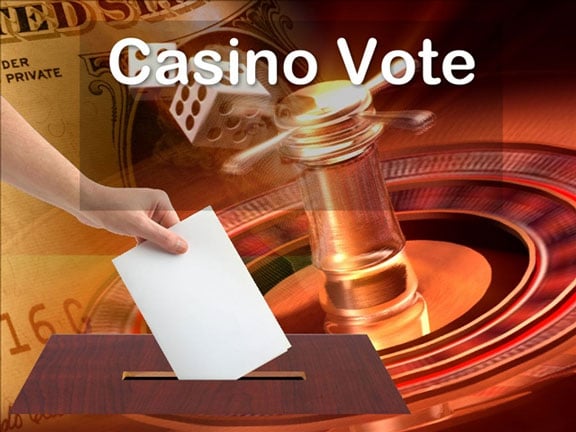 CEDAR RAPIDS (KWWL) -
The snow could very well interfere with a significant special election.
On Tuesday, voters in Linn County will head to the polls to vote on the prospects of gambling there.
Linn County auditor Joel Miller says bad weather can alter turnout by 10 percentage points. In Linn County, that's roughly equal to 15,000 votes.
When you factor in that the two campaigns have poured in $2.25 million combined, there's a lot at stake.
Voters tried to stay ahead of the weather Monday at the Linn County Auditor's office.
Steady crowds poured in throughout the day. Wait times were around 30 minutes during the lunch hour.
"It's good to see that people are engaged in this election," Miller said. "I don't know if anybody will be out at the polls tomorrow, but they're out today."
The potential for severe weather was one of the reasons why both sides have focused their efforts on getting people to vote early.
More than 20,000 absentee ballots have been requested.
Regardless of the weather, polls will be open Tuesday until 8 p.m.