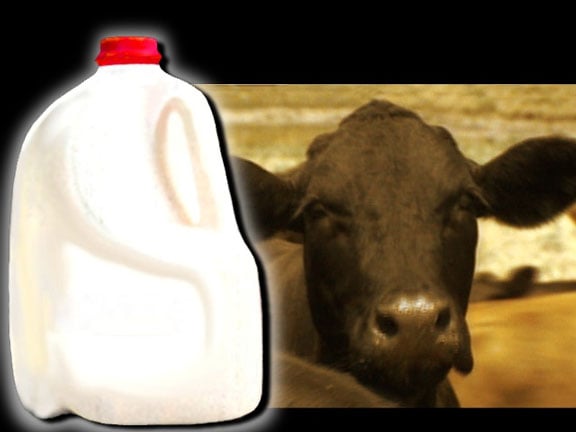 The Iowa Department of Agriculture announced today they would no longer be testing for a cancer-causing fungus called aflatoxin in milk.
Aflatoxin can grow in corn and can be passed onto cows through their feed.
Screening for the fungus started in August due to drought conditions that made it easier for the carcinogen to appear.
"We've gone now many months without any aflatoxins showing up in milk at all," said Iowa Secretary of Agriculture Bill Northey. "So we're confident that folks are handling it the right way and that we won't have any more aflatoxin problems."
The last load of milk to be tested positive for aflatoxin was in November.