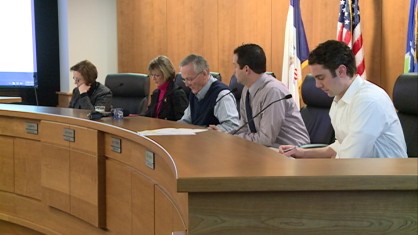 CEDAR RAPIDS (KWWL) -
After delaying a vote, the Linn County Board of Supervisors has approved elected officials' salaries for next year, which includes a 25 percent bump in pay for the five-member board.
The supervisors approved bumping their positions up to full-time status at Wednesday morning's meeting.
The Board had agreed to be classified as 80 percent part-time employees in 2009- when the board expanded from three to five members.
Board members say the job is becoming increasingly demanding and warrants full-time pay.
"Our work load has increased substantially because of the flood, because of the mental health and developmental disabilities issue, and a variety of other issues that this job in the last couple of years has gotten very complex compared to what it used to be," said supervisor Ben Rogers.
Each supervisor will make more than 92 thousand dollars beginning July 1st, an amount equal to the recorder, auditor, and treasurer.
All other Linn County elected officials were given two separate two percent raises for next year.