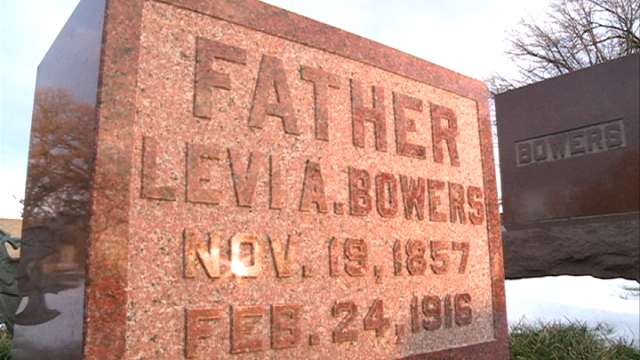 ROCKFORD (KWWL) -
Deputy Levi Bowers was shot and killed in 1916.
A long overdue memorial service is planned for this Sunday, February 24, 2013, for fallen Floyd County Deputy Levi Bowers.
The ceremony will honor the life and service of Levi Bowers.
It will be held at 4:00 PM at his grave site, which is located at Riverside Cemetery in Rockford.
Floyd County Sheriff Rick Lynch said Bowers' great-grandson will be attending.
Last month, the Floyd County Sheriff's Office was contacted by the national Officer Down Memorial Page, requesting a patch to display in honor of fallen Floyd County Deputy Levi Bowers, who was killed in 1916.
Lynch said no one in the office had heard the deputy's murder until then, nearly 100 years later.
Old newspaper articles detailed Deputy Bowers' murder, stating a man from Rockford attempted to kill a doctor outside of a grocery store. According to the newspaper clippings, the doctor was hurt, but managed to call Deputy Bowers, and when he arrived, he was shot and died instantly.