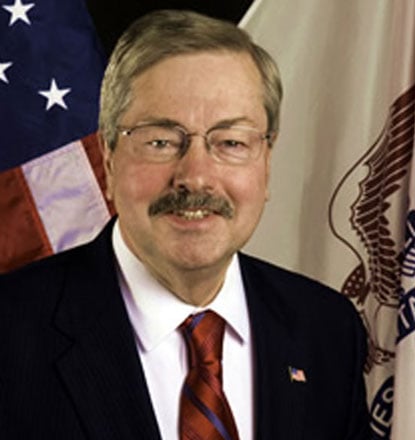 DES MOINES (KWWL) -
Gov. Terry Branstad and Lt. Gov. Kim Reynolds will join a rally at the Statehouse that opposes abortion rights Monday.
Nine groups opposed to abortion rights will gather at the Capitol Rotunda to pray. It's the 10th anniversary of the annual rally.
The groups will later meet with lawmakers to talk about abortion-related legislation.
Branstad opposes abortion rights. He has not said whether he is supporting any abortion bills introduced this session.
Currently, a bill has been introduced by Republican Rep. Matt Windschitl. It would ban abortions in which a doctor meets with a woman by webcam to prescribe medication.