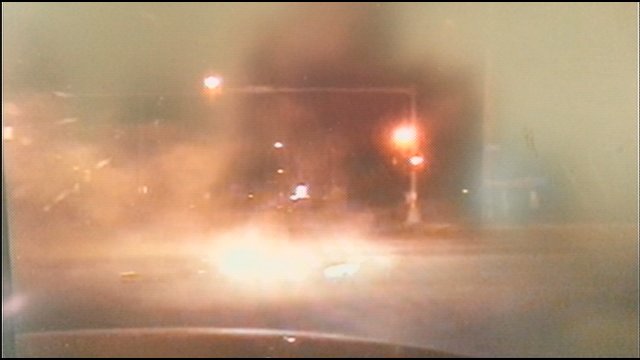 INDIANOLA (KWWL) -
A high speed chase in central Iowa early Friday morning ended when a driver smashed into a police car. The crash killed the driver, 33-year-old Jeremiah Johnson, and sent a missing child to the hospital.
An Indianola police dash-cam caught the crash on tape.
Police blocked the road to try and get the driver to stop, but the driver barreled into the empty car at a high rate of speed. In the video you can only see a blur of the car as it plows into the police vehicle.
The impact of the collision ripped out the engine of the patrol car where it laid to rest a block away, along with the driver`s car.
Johnson was killed in the accident. Sgt. Brian Shear with the Indianola Police Department says officers had no idea until after the crash that a child was in the backseat.
The five-year-old child was taken to Blank Children's Hospital.
The Iowa State Patrol says the child was reported missing in December.
The accident remains under investigation.