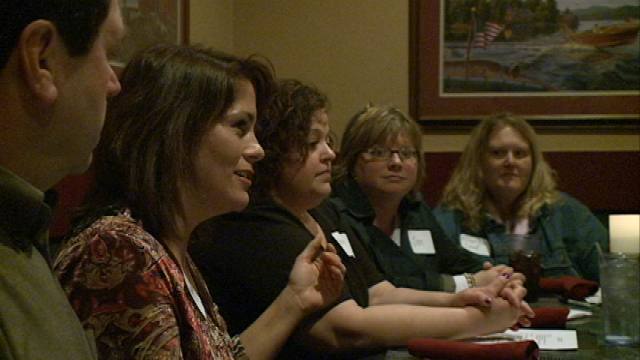 CEDAR FALLS (KWWL) -
A group of mothers is calling on lawmakers to reform Iowa's mental health system.
The group of self-proclaimed "trauma mamas" meet regularly to support each other as they raise children who suffer from a mental illness.
Following the tragedy in Newtown, Conn., these women felt a connection with the mother of the mentally-ill gunman. They decided to act and invited area legislators to join them for dinner.
On Thursday night, they told lawmakers that Iowa's mental health system is not meeting their needs.
The group's spokesperson also stressed that the effects of what they see as flaws in the system could also impact the well being of others, whether it be physically or financially.
Most of the mothers' concerns relate to issues with Magellan, the state-contracted care provider for children with mental health issues.
Some of their worries relate to limits on stays at out-of-state institutions and a lack of crisis intervention specialized for situations dealing with mental illness.