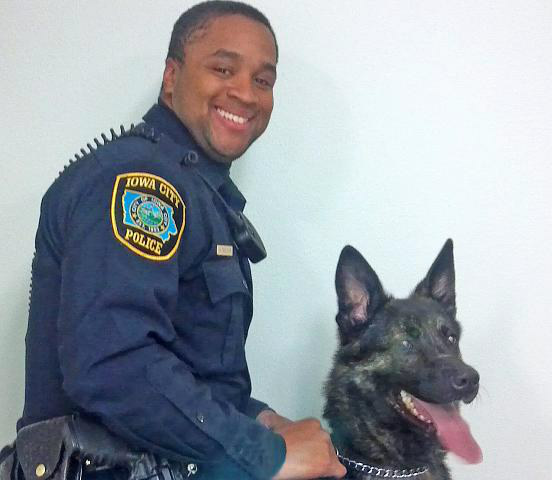 Officer Brandon Faulkcon and Rakker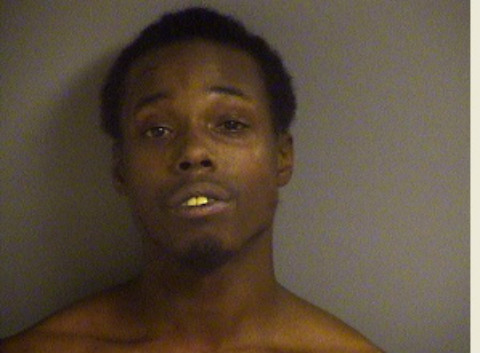 Marvis Latrell Jackson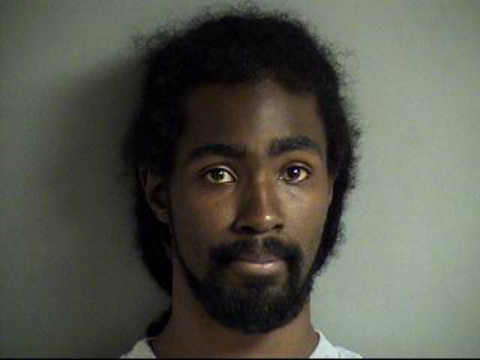 Wesley Allen Turner
IOWA CITY (KWWL) -
The Iowa City Police Department's newest K-9 team is being credited with tracking two men accused of robbing a pizza restaurant at gunpoint early Monday morning.
Lieutenant Doug Hart says officers were called to Gumby's Pizza at 702 S. Gilbert Street at about 12:35 a.m. Monday for a report of an armed robbery.
Hart says two men walked into the business, pointed a gun at an employee's head and demanded money. Police say the men got an undisclosed amount of money and then ran.
A witness then gave police an idea of where the suspects were headed. From that point, Officer Brandon Faulkcon and his K-9 partner Rakker were able to track the suspects to an apartment building at 816 S. Gilbert Street.
Hart says that after interviews with residents at the apartment and a search warrant, officers arrested 27-year-old Marvis Jackson and 24-year-old Wesley Turner, both of Iowa City.
Jackson is charged with first degree robbery and Turner is charged with first degree robbery/joint criminal conduct.
Hart says that after Jackson's arrest, investigators reviewed recent unsolved armed robbery cases and he was charged with first degree robbery in connection with armed robberies at the On The Go BP at 2315 Muscatine Avenue on November 13 and at the Suburban BP at 1905 Keokuk Avenue on November 22.
No one was injured in any of the robberies.
Officer Faulkcon and Rakker are in their first week of patrol since being trained and certified.