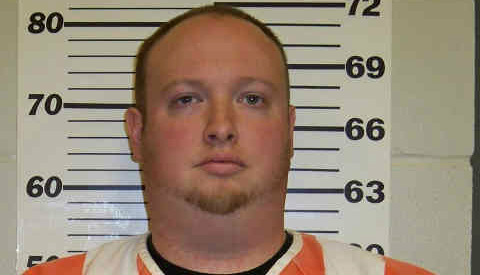 Timothy Finley
ELKADER (KWWL) -
An Elkader bar manager was arrested on Friday night after being accused of holding a teen girl against her will while she was working with the sheriff's office doing routine alcohol compliance checks.
Chief Deputy Ryan Johnson says 33-year-old Timothy Finley, the manager of Fennelly's Irish Pub, was arrested after he allegedly would not let the girl leave the bar and threatened her with what appeared to be a brown pipe.
Johnson says the girl entered the bar and asked the male bartender for a six-pack of beer. Johnson says Finley checked the girl's identification and then told her he thought it was a sting and told her to go to the basement where he was going to cause her "great physical harm".
Johnson says the Finley called her names and threatened her several times after she refused to go to the basement.
Johnson says the girl was finally allowed to leave and reported it to the deputy she was working with.
Finley is charged with second degree harassment, false imprisonment and third degree kidnapping.
Johnson says the Iowa State Patrol conducted an alcohol inspection of Fennelly's after Finley was arrested. The state Alcoholic Beverages Division will also review the incident.