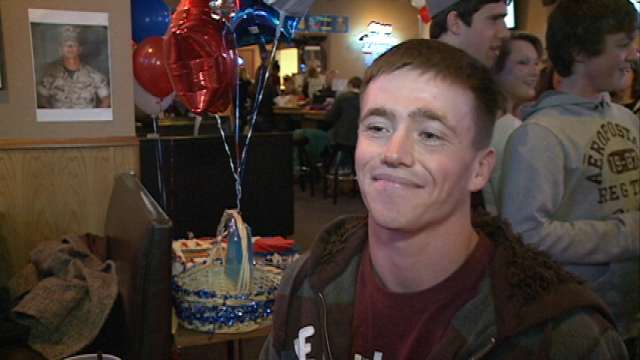 On Friday, friends and family gathered for a surprise/welcome home party at the Other Place in Cedar Fall for marine Zach Benson.
"It's nice to know this many people love him and care about him and appreciate his service," Zach's father Mike Benson said.
"It means a lot," Zach said. "I mean I know they care a lot, but just to do all this for me is ridiculous. I could be over there fighting right now, but instead I get to spend it with my family."
Benson will go to Camp Pendleton in January for more training.
Then in October, he will head back overseas for another tour in Afghanistan.