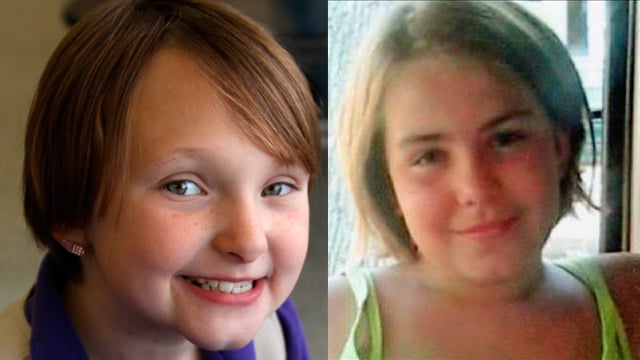 EVANSDALE (KWWL) -
Tuesday night members of the Evansdale City Council listened to several requests which would honor the memory of Evansdale cousins Lyric Cook and Elizabeth Collins.
The Evansdale Chamber of Commerce requested to declare July 13th of each year as "Elizabeth and Lyric Day." July 13th is the last time the girls were seen alive.
Evansdale Mayor Chad Deutsch supported the group's request and said he would be willing to sign a proclamation to declare July 13th as "Elizabeth and Lyric Day."
Folks participating in the council meeting included Elizabeth's parents Heather and Drew Collins.
The Chamber also requested a monument for the girls at Meyers Lake where the girls were last seen riding their bikes.
Additional suggestions included naming the park to "Trail of Angels" or "Cousins Park," but no concrete plans were offered.
Mayor Deutsch and Evansdale City Council members admitted the group probably would not meet much opposition, but recommended they bring detailed plans to the Parks Board meeting in January.
Another request was to rename the lake to something pertaining to the girls. Mayor Deutsch said he did not know if the lake's name was able to be changed, but that the request would need to be made to the Parks Department.
Meanwhile, a fund has been set up to help cover costs of a memorial for the Evansdale cousins.
Donations can be made at First Security State Bank in Evansdale or Cedar Falls to the "Meyers Lake Cousins Memorial Fund."