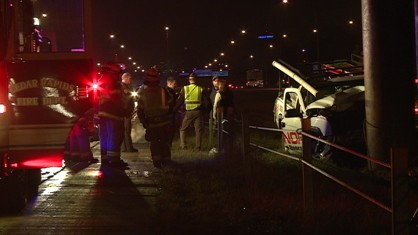 CEDAR RAPIDS (KWWL) -
One man is hurt after a crash along Interstate 380 in Cedar Rapids tonight.
Police say the man was driving southbound on 380 when he lost control of his car and crashed into a pole under the 27th Avenue Bridge.
It's not clear what caused him to lose control.
The victim is expected to survive his injuries.