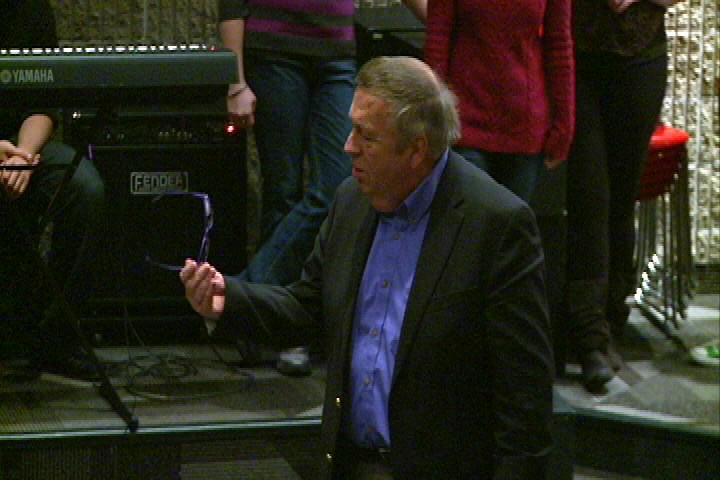 CEDAR FALLS (KWWL) -
Cedar Falls Mayor Jon Crews helped out the Half-Masted improv group on Friday night at their first Armando Diaz style show. The show's scenes are based off a small speech made by Mayor Crews, the straight man, on personal experiences the Mayor has had.
The mayor wasn't the only local celebrity getting in on the show. State representative Bob Kressig was also a straight man in the second show of the night. The free show was held on the University of Northern Iowa campus at the Communications Art Center.