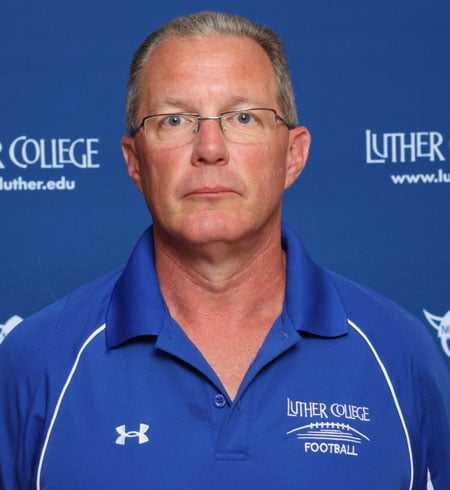 The head football coach at Luther College resigned today after failing to win a single game in this year's regular season.

Mike Durnin, who worked as head football coach at Luther College in Decorah for five years, stepped down from his post today.
The resignation was announced by Joe Thompson, Luther's director of athletics.
The Luther football team was 0-10 this season, according to the NCAA. Last year, they went 3-10 in the regular season.

"I have decided that it is in the best interest of the Norse football program to step down as head football coach of Luther College," Durnin said. "I wish nothing but the best for the Norse football program and Luther College. I would also like to extend a big thank-you to the Decorah community for all their support during the past five years."
Luther officials say a nationwide search to replace Durnin will begin immediately.
"Mike's commitment to the Luther College football program, the NCAA III philosophy and student-athlete welfare has been unwavering," Thompson said in a release. "He has been a wonderful mentor to our student athletes and he has taught them many valuable life lessons."