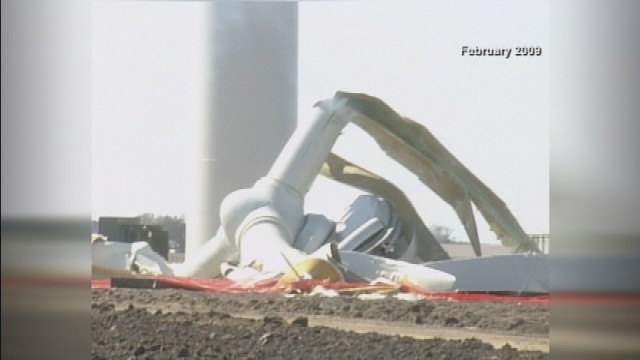 WAVERLY (KWWL) -
Years after a construction catastrophe, Waverly Light and Power will be getting reimbursed for most of the construction costs.
This February will mark four years since the blades and generator of a wind turbine in Waverly came crashing to the ground during construction.
The utility started construction on its new replacement turbine in August with a different construction company, but the battle between Industrial Contract Service Inc. and Waverly Light and Power continued in court.
On Tuesday, Waverly Light and Power General Manager Diane Johnson said mediation between the two parties has been successful.
"Reconstruction of Cannon II cost the utility $1.7 million, which will be recovered through a payment of $1.5 million and the waiving of $195,000 in contractor costs WLP had withheld pending the settlement," the company said in a statement.