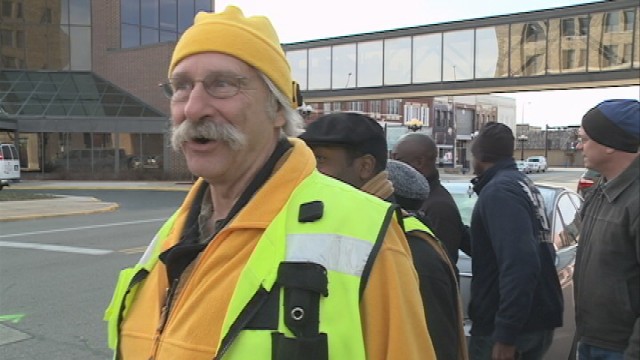 WATERLOO (KWWL) -
There are a number of businesses in the Cedar Valley who have already taken on the Blues Zones challenge, like Hy-Vee, Veridian Credit Union and Cedar Falls Utilities.
On Tuesday, one expert took a closer look at what the cities of Waterloo and Cedar Falls can do.
Between 40 and 60 community leaders took a walk around Waterloo Tuesday morning with Dan Burden, the executive director of The Walkable and Livable Communities Institute.
While walking around the city, Burden's goal was to provide insight and gather input to make Waterloo a more people-oriented town.
Burden says Waterloo can make the change, saying Waterloo has a good population base, historic neighborhoods, the Cedar River and plenty of open spaces. He says the only thing Waterloo really needs to do is develop the desire.
"The downtowns become destinations. So do schools, and so do community centers," Burden said. "Everything that we really care about, we start to build for people first and then accommodate the cars, rather than cars first and try to accommodate people."